Center for Catholic-Jewish Studies
For 25 years, the Center for Catholic-Jewish Studies has built mutual respect and understanding between Catholics, Jews and all people of good will. Please join us for a special celebration of the silver anniversary of the CCJS, founded in 1989 by Rabbi A. James Rudin, and Dr. Arthur Kirk.
Featuring
The 19th Recipient of the Eternal Light Award
Rabbi Dr. David Fox Sandmel
Chair of the International Jewish Committee for Interreligious Consultations
Why Catholic-Jewish Relations Matter Today 
With a response by 
Consultant for Jewish Affairs for the United States Conference of Catholic Bishops
Purchase tickets to attend the dinner
For more information contact sasha.bergstrasser@saintleo.edu
Mission
The mission of the Saint Leo University Center for Catholic-Jewish Studies (CCJS) is to build mutual respect, understanding, and appreciation among Jews, Catholics, and all people of good will by providing opportunities for interfaith education and dialogue.
Inspired by Nostra Aetate, a declaration by the Second Vatican Council (1962-1965) that provided a new and positive framework for the Catholic Church's relationship with the Jewish people, CCJS facilitates theological study and dialogue among Christians and Jews at the scholarly level, in the classroom, and in the local community.
The center was established in 1998 through the joint efforts of Saint Leo, the American Jewish Committee, and several principal founders, including Rabbi A. James Rudin, senior interreligious advisor to the American Jewish Committee; Dr. Arthur F. Kirk Jr., president emeritus of Saint Leo University, Bishop Emeritus John J. Nevins, the Diocese of Venice; and Bishop Emeritus Robert Lynch, the Diocese of St. Petersburg. Given Florida's growing and diverse population, these leaders recognized the need in the state for an academic center devoted to the biblical and theological study of Catholic-Jewish relations and interreligious dialogue, as emphasized by the Second Vatican Council.
CCJS remains the only academic center of its kind in the Southeast.
About the Director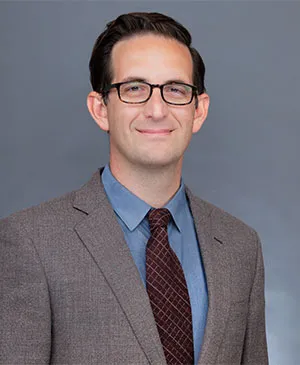 Dr. Tapie is Associate Professor of Theology, and Director of the Center for Catholic-Jewish Studies at Saint Leo University, Saint Leo, Florida. His teaching and research interests are in the thought of Thomas Aquinas, Judaism and Christian theology, and Catholic-Jewish relations. From 2012-2014, Dr. Tapie was a Visiting Assistant Professor of Theology at The Catholic University of America, and was appointed a research fellow at CUA's Institute for Interreligious Study and Dialogue. He has also taught Christian Ethics at Georgetown University, and Loyola University Maryland.
As Associate Professor of Theology at Saint Leo University, Dr. Tapie teaches courses in the graduate theology program in the Department of Philosophy, Theology, and Religion, and in the undergraduate core curriculum. As director of the Center for Catholic-Jewish Studies, he oversees the center's research fellow program, guest lecturer programs, and interreligious dialogue initiatives.
Dr. Tapie is the author of Aquinas on Israel and the Church (Pickwick/Wipf & Stock, 2014), which was the focus of a special session at the 51st International Congress on Medieval Studies, May 12, 2016. He is co-editor of Reading Scripture as a Political Act: Essays on the Theopolitical Interpretation of the Bible (Fortress Press, 2015); and The Business of War: Theological and Ethical Reflections on the Military-Industrial Complex (Cascade, 2020). Dr. Tapie has also published peer-reviewed articles in the European Journal for the Study of Thomas Aquinas, The Bulletin of Medieval Canon Law, Studies in Christian-Jewish Relations, and the Journal of Moral Theology.
Dr. Tapie is Series Editor of the Judaism and Catholic Theology series with The Catholic University of America Press. He is a member of the United States Conference of Catholic Bishops' dialogue with Modern Orthodox Judaism. He serves on the Advisory Board of the journal, Studies in Christian-Jewish Relations. Dr. Tapie served on the leadership team of the Catholic Theological Society of America's Consultation on Judaism and Christianity from 2018-2021. In 2016, Dr. Tapie was appointed to the United States Holocaust Memorial Museum's Committee on Ethics, Religion, and the Holocaust.
Faculty of the Center
Rabbi David Maayan, Cohn Visiting Chair in Jewish Thought and Assistant Director of the CCJS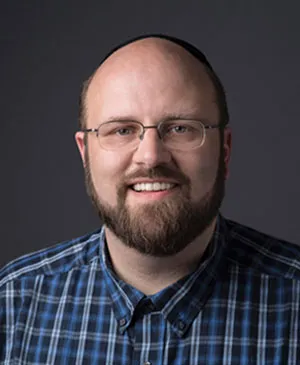 Rabbi David Maayan comes to Saint Leo University from Boston College where he was an instructor of Judaism and Christianity in Dialogue for the past academic year (2021-2022). He has an extensive teaching background in academia, secondary education, and community settings. He served as an instructor at Maimonides School in Brookline, MA, Hebrew College Rabbinical School, in Newton, MA, and at Yeshivat Simchat Shlomo in Jerusalem, Israel, in addition to his work at Boston College. He has taught extensively on the Hebrew Bible, Talmud and rabbinic literature, Jewish mysticism, Kabbalah, and Hasidism, incorporating historical, philosophical, and comparative religious perspectives. He also has an interest and background in multiple religions including Buddhism, Hinduism, and Islam, though his work is especially focused on the complex interrelationship between Christianity and Judaism.
Maayan has taught on New Testament texts and Christian theology in relation to Jewish theology and practice, with a particular interest in the Trinity, theological anthropology, and theological reflections on love, embodiment, and suffering. This background informed his course on In-Depth Reading of the Talmudic Passage on 'Sufferings of Love' (Yissurim shel ahavah), and the yearlong graduate seminar Altruism (Jewish, Christian, and Islamic Perspectives), and Our Responsibility for the Other: An Interreligious and Interdisciplinary Investigation, which he co-taught with a Christian and a Muslim instructor.
Maayan graduated cum laude with a bachelor's degree in religion with a focus in Jewish mysticism from Oberlin College in Ohio, earned his master's in Jewish studies from Hebrew College, and is a doctoral degree candidate in comparative theology at Boston College. In addition to training with a number of influential rabbis in America, he studied in rabbinical seminaries in Israel for six years, including Bat Ayin Yeshiva, Mir Yeshiva, and the Joseph S. Gruss Kollel of Yeshiva University in Jerusalem. His rabbinical ordination took place in Jerusalem in 2004.
Rabbi Maayan also has pursued interfaith dialogue and friendship throughout his life. He has participated in interreligious dialogue groups in Boulder and Snowmass, CO, Sharon, MA, as well as Paderborn, Germany, and Jerusalem, Israel.
Dr. Eugene Fisher, Distinguished Professor of Theology
Dr. Fisher earned his doctorate in 1976 at New York University in Hebrew Culture and Education, his dissertation entitled, "'The Treatment of Jews and Judaism in Current Roman Catholic Teaching." Dr. Fisher was appointed as the specialist in Catholic-Jewish Relations for the Secretariat for Ecumenical and Interreligious Affairs of the National Conference of Catholic Bishops (NCCB) in May of 1977, a post in which served until 2007. In 1981 he was named Consultor to the Vatican Commission for Religious Relations with the Jews, serving in that capacity for 25 years. He has lectured widely throughout the United States, Canada and Europe. In 1995, a book he co-edited with Rabbi Leon Klenicki, John Paul II, Spiritual Pilgrimage: Texts on Jews and Judaism (Crossroad) won the National Jewish Book Award in the Jewish-Christian Relations category.
He has published or edited some 20 books and over 250 articles in the field of Jewish-Christian relations, including: The Jewish Roots of Christian Liturgy, ed. (Paulist, 1990); Interwoven Destinies: Jews and Christians through the Ages, ed. (Paulist/Stimulus, 1992); Faith Without Prejudice: Rebuilding Christian Attitudes Toward Judaism (Crossroad, 1993); Visions of the Other: Jewish and Christian Theologians Assess the Dialogue, ed. (Paulist/Stimulus, 1994); A Prophet of Our Time: An Anthology of the Writings of Rabbi Marc H. Tannenbaum, ed. with Judith H. Banki (Fordham University Press, 2002). He also co-edited with Leon Klenicki the newly published The Saint for Shalom: How Pope John Paul II Transformed Catholic-Jewish Relations (Crossroad, 2011) and edited the forthcoming Memoria Futuri: Catholic-Jewish Dialogue Yesterday, Today, and Tomorrow; Texts and Addresses of Cardinal William H. Keeler (Paulist/Stimulus, 2012).
Rabbi James Rudin, Distinguished Visiting Professor of Religion and Judaica
Rabbi Rudin holds honorary doctorates from Saint Leo University, Saint Martin's University, and Hebrew Union College-Jewish Institute for Religion. In 1968 he began his career as a member of the American Jewish Committee senior professional staff where he served as Director of the Interreligious Affairs Department. He is currently the AJC's Senior Interreligious Adviser and a member of the organization's Board of Governors.
A former chairman of the International Jewish Committee for Interreligious Consultations, Rabbi Rudin participated in eleven meetings with Saint Pope John Paul II and Pope Benedict XVI. He was a guest of honor at the 1994 Vatican Concert that commemorated the Shoah. In April 2008 he was chosen by the United States Catholic Conference of Bishops to respond to Pope Benedict XVI's address to Jewish leaders in Washington, DC. Rabbi Rudin is the author or editor of seventeen books and since 1991 has written commentaries for Religion News Service. His latest book, is Pillar of Fire: A Biography of Rabbi Stephen S. Wise, published in 2015 by Texas Tech University Press.
Staff
Sasha Bergstrasser, Administrator of Programs and Events
Sasha.Bergstrasser@saintleo.edu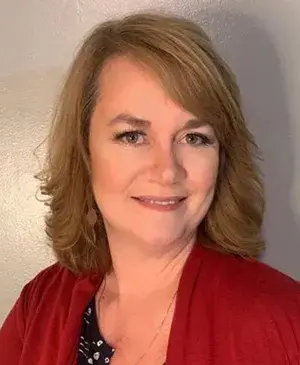 Ms. Sasha Bergstrasser is the CCJS Administrator of Programs and Events. The CCJS Administrator of Programs and Events is responsible for the logistical planning and executing of, and follow-up on, all CCJS events, which include formal conferences, symposia, receptions, student events, webinars, and Center-internal events and meetings, and for the day-to-day administration of the Center. Please don't hesitate to reach out to Ms. Bergstrasser by phone or email if you would like to schedule a meeting with the director or assistant director of the CCJS, if you have questions about CCJS programs, or if you need assistance attending an event in the community, on-campus, or online. Our offices are located in St. Francis Hall office suite 211. Our mailing address is below.
Sasha Bergstrasser is the Administrator of Programs and Events for the Center for Catholic-Jewish Studies and an Adjunct Professor of Religion at Saint Leo University. Her teaching background is in primary, secondary, and adult education and as a Behavioral Health Mentor working in therapeutic day programs and youth residential centers from 2000-2012.
The shift toward higher education began in 2013 as she joined the University of South Florida's INTO USF department working with international students studying abroad. Sasha started with Saint Leo University in 2015 serving our Active-Duty Military and Veteran population processing education benefits and student advising.  She served as a board member on the Florida Association of Veterans Education Specialists (F.A.V.E.S.) from 2019-2022.
Sasha is a firm advocate of continual learning and personal growth and attributes the ability to effectively teach and serve others in her work as a result of her educational pursuits. She earned an Associates of Occupational Studies in Business Management with a minor in Human Resources at Bryant & Stratton College in Greece, NY graduating with honors in 2000.  
As one who has a desire to see humanity live their best lives, Sasha completed a Bachelor of Arts in Psychology at Saint Leo University, graduating Summa Cum Laude in 2018. She has a deep interest in Neuroscience focusing on the gut-brain connection and cognitive development while exploring farming practices and the impact nutrition has on mental and physical health.
In previous years she offered life coaching sessions and community groups at religious institutions. Sasha pursued the Berean Studies of the Bible at Global University's Ministerial Program from 2013-2015 and earned a Master of Arts in Theology at Saint Leo University in 2022.
One of her greatest joys in life is teaching on biblical studies, encouraging others, and helping people to discover their gifts and talents. Sasha's heart is to see interreligious dialogue occurring between faith communities and working together on joint initiatives to meet local community needs. She has a continued focus toward interdisciplinary research of theological and psychological approaches and how both disciplines correlate and can benefit all humanity.
Eternal Light Award
Since 1999, the Center for Catholic-Jewish Studies' Eternal Light Award is presented to an individual who has made outstanding contributions to the cause of Catholic-Jewish relations.
View Recipients of the Eternal Light Award
Advisory Boards
Randi Rashkover
Director of Judaic Studies, Sophia and Nathan S. Gumenick Professor of Judaic Studies
Rabbi Dr. Shai Held
Hadar Institute, New York
Rabbi A. James Rudin
Distinguished Visiting Professor of Religion and Judaica, Saint Leo University
Dr. Eugene Fisher
Distinguished Professor of Theology, Saint Leo University
Dr. Peter Ochs
Edgar M. Bronfman Professor of Modern Judaic Studies, the University of Virginia
Dr. John Borelli
Special Assistant to the President for Catholic Identity and Dialogue, Georgetown University
Dr. Philip Cunningham
Professor of Theology and Director of the Institute for Jewish-Catholic Relations, Saint Joseph's University
Rabbi Dr. Alan Brill
Cooperman/Ross Endowed Chair for Jewish-Christian Studies at Seton Hall University
Dr. Kevin Hughes
Associate Professor of Theology and Chair of the Humanities Department, Villanova University
Dr. Devorah Schoenfeld
Associate Professor of Theology, Loyola University Chicago
Dr. Karma Ben-Johanan
Chair in Jewish-Christian Relations, Humboldt University of Berlin
Dr. Matthew Levering
James N. and Mary D. Perry Jr. Chair of Theology, Mundelein Seminary
Dr. Amy-Jill Levine
Rabbi Stanley M. Kessler Distinguished Professor of New Testament and Jewish Studies at Hartford Seminary, and Professor of New Testament Studies Emerita at Vanderbilt University
 Sr. Roberta Bailey, O.S.B. 
Rabbi Rachel Blatt 
Ms. Dale Brown 
Abbot Isaac Camacho, O.S.B. 
Maureen Cohn 
Douglas Cohn 
Rabbi Mendy Dubrowski 
Dr. Mark Gesner 
Father Michael Jones, O.F.M. 
Brian Lemoi 
Monsignor Frank Mouch 
Iris Pastor 
Dr. David Persky 
Father Len Plazewski 
Joseph Probasco, Esq. 
Bishop Ed Scharfenberger 
Mark Segel 
Rabbi Joel Simon 
Father Kyle Smith 
Dr. Michael Tkacik 
Gail Whiting 
Paul Whiting 
Dr. Stephen Okey 
Associate Professor of Theology, Saint Leo University
Dr. Ebony Perez
Department Chair, Undergraduate Social Work, Assistant Professor, Saint Leo University
Dr. Fern Aefsky 
Director of Graduate Studies, Education, Saint Leo University 
Contact the Center for Catholic-Jewish Studies
Sasha Bergstrasser
Administrator of Programs and Events
Phone: (352)-588-7711
Email: Sasha.Bergstrasser@saintleo.edu
Saint Leo University
St. Francis Hall 211
P.O.Box 6665-MC 2460
Saint Leo, FL 33574
Want to learn more?
Let's hear all about it! Contact Us
33701 County Road 52,
St. Leo, FL 33574
Toll Free: 8776222009
Campus: (352) 588-8200