Overview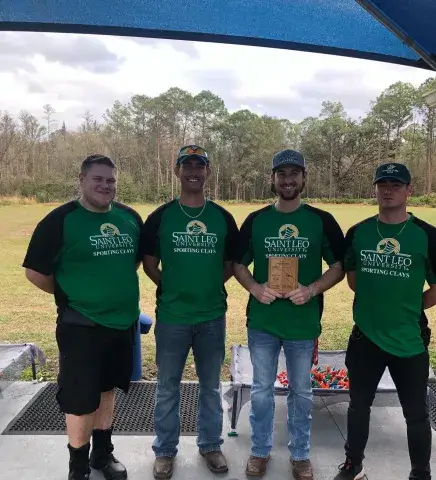 The Saint Leo University Sporting Clay team is a highly accomplished and successful team known for its exceptional performance in various shooting competitions. The team has consistently produced top-tier shooters and has amassed an impressive collection of accolades over the years.
The team boasts a remarkable record of having All-State team shooters from 2018 to the present, indicating the consistent excellence of its members. Additionally, the team has had representatives on the All-American Kreighoff team since 2021, further highlighting the exceptional skill and talent within the team.
Notably, the team has also produced two members who have had the honor of being part of the Junior Olympic team, a testament to their outstanding abilities. Moreover, the team is affiliated with Coles Gunsmithing, indicating a commitment to quality equipment and expertise.
In terms of championships and placements, the team has achieved remarkable success in several prestigious competitions. In the SCTP (Scholastic Clay Target Program), the team secured two championships and three top-three placements. This demonstrates their ability to perform at the highest level and consistently rank among the best teams in the competition.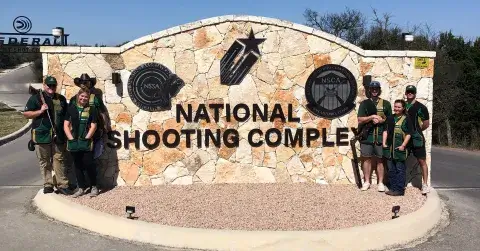 The team has also made its mark in the NSCA (National Sporting Clays Association), securing two regional junior division placements. This recognition further establishes the team's competence and competitiveness in this field.
In the ACUI (Association of College Unions International) southeast regional competition, the team achieved the runner-up position, solidifying their reputation as a force to be reckoned with among collegiate sporting clay teams in the region.
At the Florida State level, the team has achieved remarkable success. They clinched first place in the super sporting category at the southeast regional competition, demonstrating their dominance in this discipline. They also secured third place in the fitasc, super sporting, and 5-stand categories, highlighting their versatility and skill across different events.
Furthermore, the team has produced a State champion in the Junior Olympics, emphasizing their ability to cultivate top-level talent and nurture champions in the sport.
Overall, the Saint Leo University Sporting Clay team is an exceptional and accomplished group of shooters who have consistently excelled at various levels of competition. Their collection of accolades speaks to their dedication, skill, and success in the field of sporting clay shooting.
Meet The Shooters
| | |
| --- | --- |
| Austin Stack - Holly, MI  | Bloomingdale Senior High School |
| Abbey Wigh - Dover, FL  | Strawberry Crest High School |
| Daniel Konesky - North Ridgeville, OH  | North Ridgeville High School  |
| Greg Connelly - Haddonfield, NJ | Haddonfield Memorial High School |
| Isaac Standridge - Albuquerque, NM | La Cueva High School |
| Rylee Standridge - Albuquerque, NM | Hope Christian High School |
| Kacyn Hartley - Little Rock, AR  | Nick Gaydos - Tampa, FL  |
| Elizabeth Harper - Brooksville, FL  | Nature Coast Tech  |
| Nick Gaydos - Tampa, FL  | Sunlake High School |
| Scott Schuldt - Lakeland, FL | Bloomingdale High School |

Meet The Coaches