Resources for Parents and Families
Welcome, Parents and Families!
Whether you are the parent of a prospective or current student, we hope we can provide easy access to tools and services that will help you and your child get the most out of a Saint Leo education.
Families of Current Students: Get Involved with the Parent & Family Association
The Parent & Family Association is an excellent opportunity to play an active role in your child's education. Attend family-focused events or become an ambassador through our many volunteer opportunities. It has never been easier to stay informed about all of the programs, services, and resources available to you. And the best part? Membership is free!

Saint Leo stresses the commitment of every student to their personal development and growth while at the university. I have grown in countless ways since coming here, including as a student, as a friend, as a colleague, and as a marketer. I have overcome weaknesses and built upon my strengths.

Elizabeth Ottati | Marketing student
Missing your student? Send a care package!

Want to send a surprise gift of goodies to your Saint Leo student? We offer a great set of care packages that will show how much you care. 
Families of Future Students: Why a Saint Leo Education Is Worth Pursuing
We are proud to be an agile liberal arts university that stays in touch with the needs of our diverse student body and our ever-changing world. But one thing that never changes is our commitment to bringing a values-based education to every student at Saint Leo. We aspire to instill a foundation that promotes equity, inclusion, and justice for everyone.

I think the sense of community at Saint Leo, the teachers, and those working with Saint Leo in many capacities, truly prepare their graduate and undergraduate students to become teachers and administrators. I don't know of any other university where you get that sense of community. Even with the online programs, there is that feeling of being a part of the community.

Mike Lastra, class of 2015
10+ Years as a Top University in the South
U.S. News & World Report, 2021
A Top Performer on Social Mobility
U.S. News & World Report, 2021
#4 for Best Value Schools in the South
U.S. News & World Report, 2021
An affordable education with great value

Saint Leo University has been designated as a best value institution in private higher education. Our tuition is significantly lower than the average private college tuition, and we grant 98 percent of students some form of financial aid. We are dedicated to making higher education accessible to everyone.
Explore life as a Saint Leo Lion.

Discover the perks of what your student's life would be like on our beautiful campus! Explore housing and dining options and other amenities that are all within a safe and secure campus environment.
Students and Alumni Share Why Saint Leo University Was Their Top Choice
"What if, two years ago, I could have seen my future? What if that opportunity allowed a peek at who I'd become after completing Saint Leo's Creative Writing MA Program? What would I tell myself? Well, self—indubitably, you made the right choice! The tools in your writer's toolbox were obtained from a team of well-versed faculty, like-minded peers, several residency programs, assignments, and academic reviews. Creative Writing MA graduate, you made the right choice."

Violetta Deloatch-Woods (Fiction, 2023)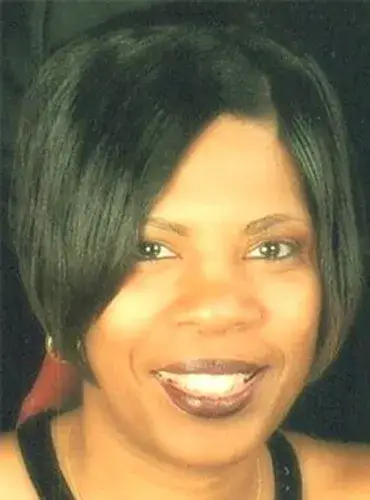 "Pursuing my MA at Saint Leo was the scariest decision I ever made; it also turned out to be one of the best. I have grown exponentially within this community of honest and talented writers, and I couldn't have asked for better peers."

Derora Williams (Poetry, 2023)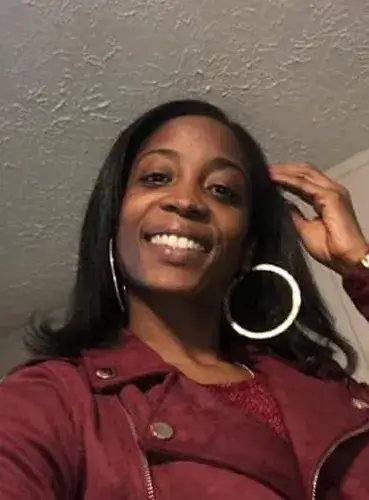 "Saint Leo's Creative Writing MA program genuinely changed my life for the better. I learned so much about myself as a reader, writer, and human being with every assignment, and I was constantly challenged to grow outside of my comfort zone. My professors and peers were always there to celebrate achievements and overcome obstacles, making the program feel like my second family. I wouldn't be the person I am today without Saint Leo."

Emmett Ferree (Poetry, 2023)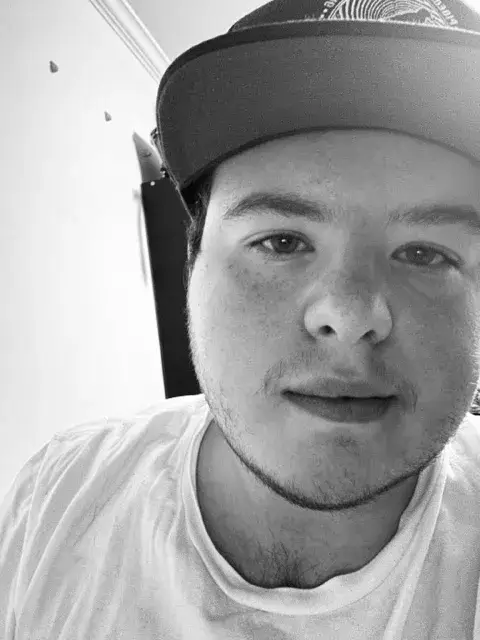 "Saint Leo's Creative Writing MA program helped me immensely as a reader and a writer. Learning to read not only what is in a story, but paying careful attention to how it's written, is just one of the memorable gifts I received from this program's helpful faculty and encouraging environment."

Janna Correa, (Fiction, 2022)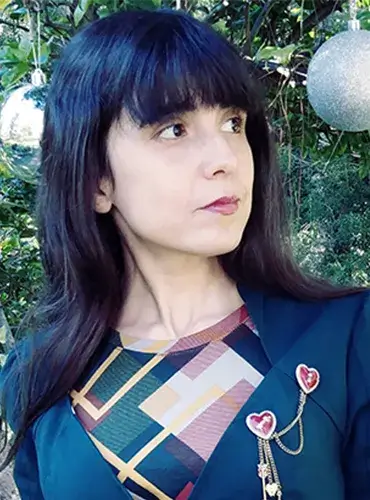 This program allows growth as a writer and as a person. The experience was absurdly personal. Absurd because of the organic evolution fostered by its leadership and absurd because of the personal touches from the instructors. Why expect that? St. Leo is invested in its students. You get more than you bargained for.

Jimmy Sutman, (Poetry, 2022)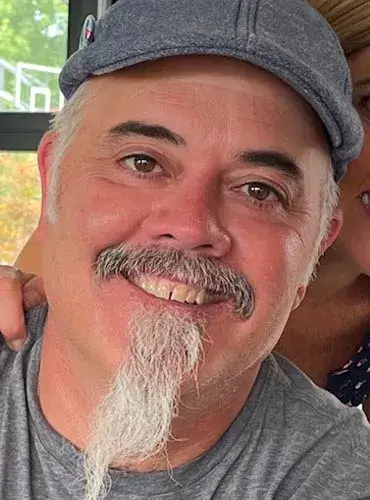 It can be intimidating to go back to school after decades of being in the workforce. But as a non-traditional student, I felt nothing but a warm welcome from Saint Leo faculty and my classmates. I started my first semester at another university and wasn't happy. I transferred to Saint Leo and learned more than I could have ever imagined in this program. Best decision I ever made. Thanks to my studies there, I'm getting ready to release my first book at the end of this year!

Lisa Moody, (Nonfiction, 2021)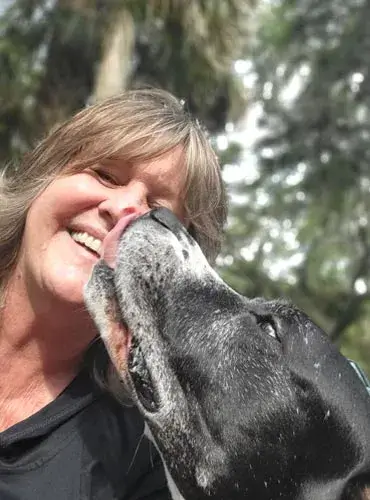 Our approach to education is holistic.

In line with our Catholic values, Saint Leo University endeavors to see students grow in mind, body, and spirit throughout their educational journey with us. We believe this balanced approach helps students develop the character, skills, and knowledge to become morally responsible leaders. At Saint Leo, we believe our students receive more than just an education; they learn the importance of making a difference with their values.

My experience at Saint Leo has been very good. It has enabled me to earn my college degree while maintaining my professional career and has strengthened both my mind and spirit through its Catholic values-based curriculum.

Michael Boyer, marketing degree alumnus
Extracurricular Opportunities
At Saint Leo, we consider family members of new first-year students and transfer students as critical partners in the success of our students. We encourage all families of new students to attend New-Student Orientation.
New Student Orientation (NSO) includes a variety of programs and events that will set students on the path toward academic and personal success at Saint Leo University.  This multi-day experience acquaints students with our campus, support services, policies, staff and faculty, and is the beginning of their friendships with other new and returning students. 
Through programs offered, students and their families will be informed about the opportunities and responsibilities in and outside of the classroom.  By exposing students to the key services and opportunities available to them, we hope to empower students to make well-informed decisions.  NSO is mandatory for all first-year and transfer students attending University Campus.  
As a family member, you will use this time to attend sessions on the curriculum, academic advising, housing, food services, finances, health services, and career services. You can also meet fellow family members at social events.
If you have any thoughts or ideas for new teaching and learning content for our website, please email CTLE.
To view financial aid awards and status, students can check their eLion account for up-to-date information. You can speak with a Student Financial Advisor with Student Financial Services at (800) 240-7658 or email your questions to sfs@saintleo.edu. On-site advisors are also available on a first-come, first-served basis, or by appointment, at the Student Financial Support Center in St. Edward's Hall.
Student Success Coaches assist students by guiding them throughout their entire time at Saint Leo. Our coaches create partnerships with every student on campus to provide academic guidance as well as develop financial and life strategies that promote individual success. Success Coaches collaborate with departments campus-wide to help students create educational goals, develop plans, and assist with course selections until the day they graduate. As a quick resource for students, our coaches also field questions about academic status, campus resources, or assistance with a university process.