Welcome to Student Affairs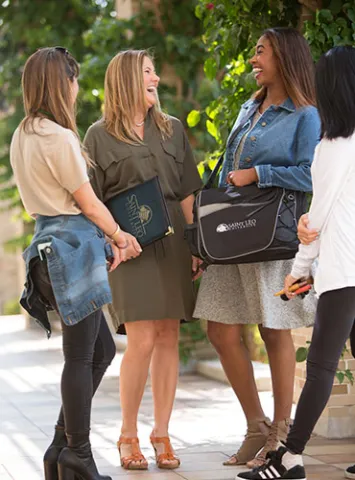 The Division of Student Affairs is comprised of offices and services whose professional staff educate and support students and provide opportunities for students and their families to engage with Saint Leo University. Student Affairs supports students and their families at University Campus, our centers, and those who pursue their degrees online through Worldwide. We want your experience to be one where you learn as much outside the classroom as you do inside the classroom. We want you to love Saint Leo University and take pride in being part of our community. We want you to be healthy, happy, and safe during your time with us. Please take advantage of the many amazing resources available to you. Make sure you get involved! We treasure what you bring to the events, organizations, leadership positions or other roles you undertake. 
I hope you will follow me on Twitter and Instagram to see the students and families with whom I am lucky enough to get to interact with every day.
Dr. Jen Shaw
Vice President, Student Affairs