Saint Leo University Competitive and Sideline Cheerleading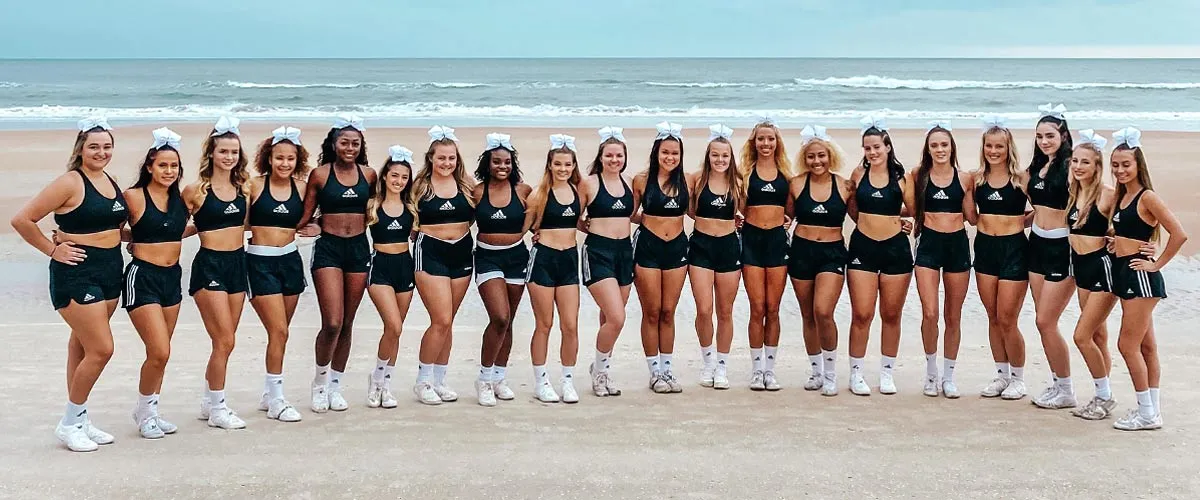 2022-2023 Roster
| | | |
| --- | --- | --- |
| Amyia Mason - Senior | Sequoya Davis - Sophomore | Terica Dopson - Freshman |
| Leann McCarthy - Senior | Laila Lopez - Sophomore | Faith Keane - Freshman |
| Brianna Waldeck - Senior | Megan McKenzie - Sophomore | Katherine Kirkwood - Freshman |
| Linsey Blacklidge - Junior | Brooke Pudoka - Sophomore | Rheagan McClure - Freshman |
| Cassie Euverard - Junior | Mackenna Snelbaker - Sophomore | Lindsay Molinero - Freshman |
| Layla Gilyard - Junior | Faith Box - Freshman | Maria More - Freshman |
| Emily Kochan - Junior | Wren Chretein - Freshman | Desiree Roman - Freshman |
| Kaitlyn Lane - Junior | Karina Cruz - Freshman | Erin Smith - Freshman |
| Christina Agovino - Sophomore | Shayla Diaz - Freshman | Aliyah Zito - Freshman |
Competition

Saint Leo University Cheer Competes in Daytona Beach at NCA College Nationals in the DII Advanced All Girl Division. 20 athletes may take the mat and compete against the best teams in the nation.
Sideline Cheerleading

Our athletes cheer at all home Men's and Women's Basketball Games as well as make special appearances at other athletic events, campus activities as well as community events and parades.