A Saint Leo Education Is an Investment in Yourself.
When you pursue your education at Saint Leo University, you are making one of the smartest investments in your future. We are committed to making the financial process as stress-free and accessible as possible. Our Student Financial Services Office is eager to answer your questions and help you find a number of different options to fund your education and make it affordable.  
98%
Of Students Receive Some Form of Financial Aid
#4 Best Value in the South
US News & World Report, 2021
#10 Top Performer on Social Mobility
US News & World Report, 2021
Financial Aid: How to Get Started
Financial aid is funding that helps pay for your college costs and allows you the opportunity to advance in your professional goals. It can come in the form of scholarships, work-study jobs, grants, and loans. Our simple introduction will guide you through the basics on how to access funds and launch your future at Saint Leo!
File a FAFSA form.

Saint Leo University encourages all students to electronically file a Free Application for Federal Student Aid (FAFSA) to determine eligibility for student aid assistance from federal, state, and private sources.

Be sure to enter Saint Leo University's federal school code, 001526, when you file your FAFSA.
It means a lot to receive such a tremendous amount of financial aid. It makes me feel very secure financially…and makes me feel happy emotionally knowing that Saint Leo University truly cares about their students.

Sofia Wharton | Criminal Justice student

A step-by-step guide to the financial aid process

We know the financial aspects of your education can be intimidating. That is why we have made the process easy and as transparent as possible. 

Find Step-by-Step Instructions 
Different ways to pay for college

Once you file your FAFSA, you can take advantage of different options to fund your education. Some examples are through scholarships, grants, loans, and student employment.  
When I went to a few other schools, their student-veteran services were not up to par. Hilary made my entire college experience better.  She was amazing to work with and was one of the reasons I started and continued with Saint Leo University. I have recommended the veteran services at Saint Leo to many people because the team is outstanding.

Colin McConahay | Business degree alumnus

Military and veteran benefits

Saint Leo University has a longstanding relationship with our active military members and veterans. We offer tuition assistance and funding for service personnel who want to further their professional goals. 
Tuition and Costs
The value you receive from a Saint Leo education extends to your financial health. Our tuition is known for being significantly lower than the average private college tuition, while our academic reputation is one of the best in the region. Our financial aid staff is dedicated to finding opportunities to make your education accessible and affordable.
What does your tuition cover?

When planning your financial future at Saint Leo University, it is important for you to know the details of what your tuition covers and what additional costs should be considered.  
I loved going to Saint Leo and would say that it was literally worth every single cent. The investment in yourself is so very worth it. The feeling of accomplishment you will gain is amazing.

Adri Colina | Human Resource Management alumna

Get a personalized estimate with the Net Price Calculator.

Our Net Price Calculator helps new undergraduates get a sense of what you will be paying for after your financial aid is factored in to your total cost.
Need Help? Contact Student Financial Services
Welcome to Saint Leo University! If you ever have any financial aid or student account questions, our Student Financial Services team is here to help! We can assist you in areas regarding FAFSA, financial aid eligibility, student account payments, and more. 
Feel free to call us toll-free at (800) 240-7658 or email Student Financial Support at sfs@saintleo.edu.
Students and Alumni Share Why Saint Leo University Is Worth the Investment
"What if, two years ago, I could have seen my future? What if that opportunity allowed a peek at who I'd become after completing Saint Leo's Creative Writing MA Program? What would I tell myself? Well, self—indubitably, you made the right choice! The tools in your writer's toolbox were obtained from a team of well-versed faculty, like-minded peers, several residency programs, assignments, and academic reviews. Creative Writing MA graduate, you made the right choice."

Violetta Deloatch-Woods (Fiction, 2023)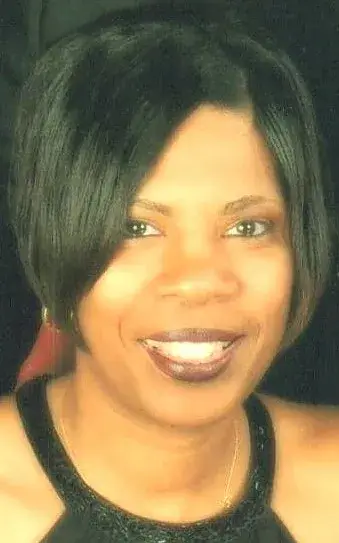 "Pursuing my MA at Saint Leo was the scariest decision I ever made; it also turned out to be one of the best. I have grown exponentially within this community of honest and talented writers, and I couldn't have asked for better peers."

Derora Williams (Poetry, 2023)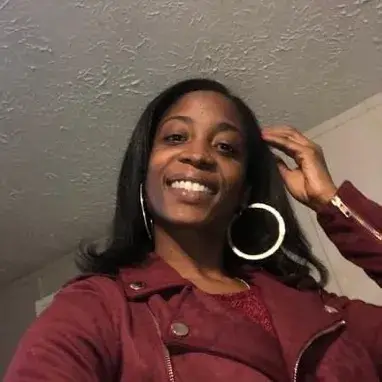 "Saint Leo's Creative Writing MA program genuinely changed my life for the better. I learned so much about myself as a reader, writer, and human being with every assignment, and I was constantly challenged to grow outside of my comfort zone. My professors and peers were always there to celebrate achievements and overcome obstacles, making the program feel like my second family. I wouldn't be the person I am today without Saint Leo."

Emmett Ferree (Poetry, 2023)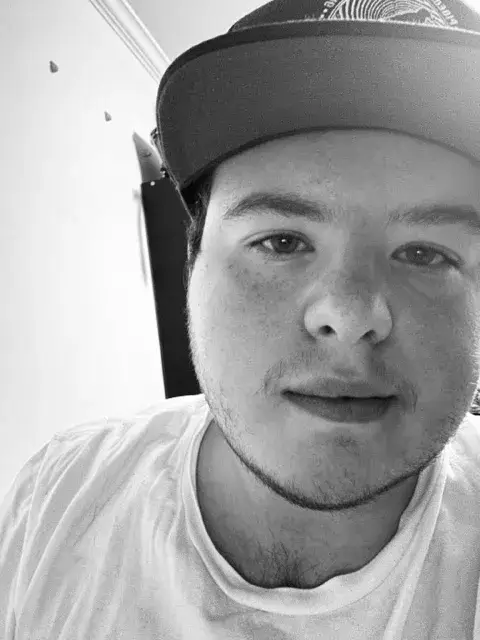 "Saint Leo's Creative Writing MA program helped me immensely as a reader and a writer. Learning to read not only what is in a story, but paying careful attention to how it's written, is just one of the memorable gifts I received from this program's helpful faculty and encouraging environment."

Janna Correa, (Fiction, 2022)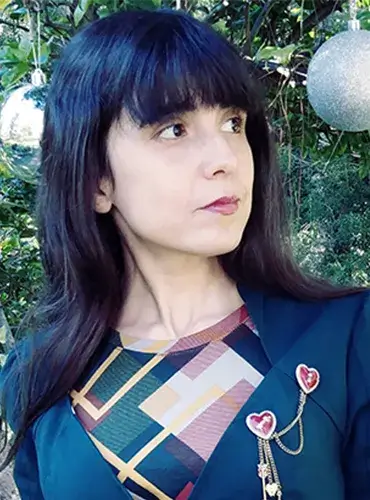 This program allows growth as a writer and as a person. The experience was absurdly personal. Absurd because of the organic evolution fostered by its leadership and absurd because of the personal touches from the instructors. Why expect that? St. Leo is invested in its students. You get more than you bargained for.

Jimmy Sutman, (Poetry, 2022)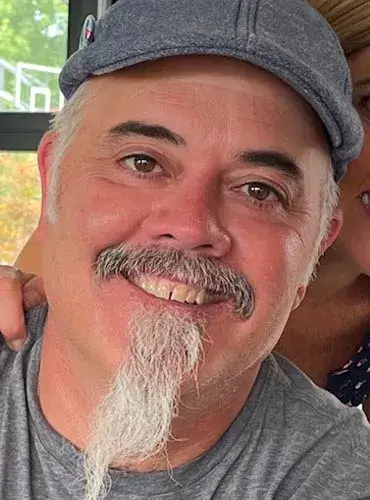 It can be intimidating to go back to school after decades of being in the workforce. But as a non-traditional student, I felt nothing but a warm welcome from Saint Leo faculty and my classmates. I started my first semester at another university and wasn't happy. I transferred to Saint Leo and learned more than I could have ever imagined in this program. Best decision I ever made. Thanks to my studies there, I'm getting ready to release my first book at the end of this year!

Lisa Moody, (Nonfiction, 2021)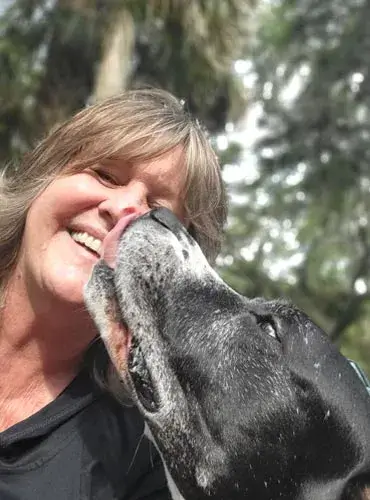 Frequently Asked Questions
Students can access Financial Aid Forms via a personalized email sent from Student Financial Services to their Saint Leo University email address. Students must click on the link provided in the email in order to access Financial Aid Forms, create an account, to complete financial aid forms. Students can also access Financial Aid Forms at login.saintleo.edu., click on the Financial Aid Forms tile.
A few forms pertaining to awards are accessible via eForm, you can access eForm by logging in to the student portal at portal.saintleo.edu and clicking on "eForm" under the Online Services section.
Assuming all requirements are met, financial aid disbursements begin approximately 10 days from the start of a new term. It usually takes one full week to disburse funds to all students.
Refunds are sent to BankMobile Disbursements within 14 days from the date that the credit balance is created. For more information about BankMobile and your refund choices, visit the BankMobile website.
To view financial aid award and status, students can check their Student Self Service account for up-to-date information. You can speak with a Student Financial Advisor with Student Financial Services 800-240-7658 or email your questions to sfs@saintleo.edu. On-site advisors are also available on a first-come, first-serve basis, or by appointment, at the Student Financial Support Center in St. Edward's Hall.
Saint Leo is proud to offer online degrees to students in various regions and languages around the world and at market-sensitive tuition rates with various scholarships available. For more information, contact:
Ready to Take the Next Step?