Corporate Partnerships | EdAssist Solutions
EdAssist and Saint Leo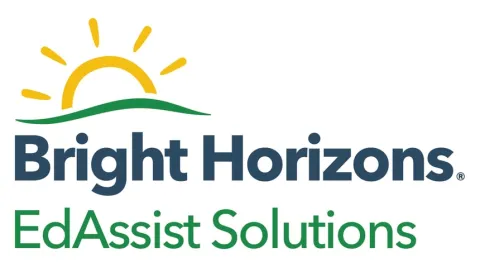 Thanks to the partnership between Saint Leo University and Bright Horizons EdAssist Solutions, qualified employees now have the opportunity to receive a 10 percent reduction in tuition for a variety of high-demand academic and professional development programs offered by Saint Leo University. This exciting opportunity extends to both undergraduate and graduate programs, accommodating students enrolled in education centers and online programs. Additionally, offerings through the Center for Alternative Pathway Programs are eligible for the tuition discount. This collaboration between Saint Leo University and Bright Horizons EdAssist Solutions ensures that employees in both online and center-based programs can take advantage of this significant tuition reduction, making higher education more accessible and affordable.
How to receive your tuition reduction
Fill out the "Request Information" form.
An admissions counselor will contact you to provide you with admissions information. When you are contacted, be sure to tell them that you are an EdAssist client employee and would like to have your admissions application fee waived and receive the 10 percent tuition discount.
Please note: The tuition reduction is effective for enrollment in future terms and will not be applied retroactively.
If you have questions about the partnership benefits, please contact Katie Chamberlain at katie.chamberlain@saintleo.edu or by calling (352) 588-8857.
Partnership features and benefits
Saint Leo University is a regionally accredited undergraduate and graduate institution known for providing a quality, values-based education. This unique partnership with Bright Horizons EdAssist Solutions offers:
Waiver of admissions application fee
A 10 percent reduction in tuition for undergraduate and graduate programs at the university's education centers and Center for Online Learning, and our micro-credential and professional development course offerings
Convenient online programs and several Education Centers and offices within five U.S. states
Six eight-week terms each year
Convenient class schedules 
Affordable academic excellence
Small class sizes with personal attention from caring and attentive staff and faculty
Now Offering Micro-Credentials & Professional Development Courses
We're excited to now offer a suite of micro-credential and professional development courses through the Center for Alternative Pathway Programs (CAPPs). By enrolling in these short courses, individuals can quickly learn a new skill or competency, becoming a valued asset to employers and a stronger contributor to their work teams. Course subject areas include:
Marketing
Management
Human services
Computer and data science
Business
Finance
Public safety
Leadership
Learn more about these offerings on our Center for Alternative Pathway Programs page