Diversity, Equity, Inclusion, & Justice (DEIJ) at Saint Leo University
All Are Welcome.

Let us build a house where all are named,
their songs and visions heard
and loved and treasured, taught and claimed
as words within the Word. – Marty Haugen
Saint Leo University fosters a sense of community among all who study, teach, work, or visit at our campus, education center locations, and our online platforms. We support, listen to, and empathize with one another, upholding our institutional core values of community and respect.
As a Catholic institution, we are called to serve and make an impact in our world.
At Saint Leo University, being a community that supports diversity, equity, inclusion and justice (DEIJ) means we value and celebrate people who identify with a wide variety of social identity groups, including differences in race, religion, gender, sexual orientation, physical ability, class, political beliefs, and more. It also means we strive to ensure that our community is afforded evenly distributed access to all opportunities and resources.
We welcome all social identity groups into our community's activities and processes and provide opportunities for all to engage and contribute. We each take responsibility for ways we can better our community and work to create a space where all social identity groups feel safe and secure.
Saint Leo University Diversity Statement
At Saint Leo University, we believe that a vibrant and meaningful learning community embraces people from all backgrounds, races, genders, and ethnicities.
Our university community is united by a shared passion for excellence, respect, and integrity, and not divided by our differences.
Keeping and working to strengthen our culture of inclusiveness contributes to the development of our community and new ideas, and it supports an ethos of innovation.
Most importantly, it helps all members of the community learn, grow, and develop to their fullest potential.
Since its founding, Saint Leo University has always been a place where those who have a strong desire to learn are embraced, and tomorrow will be no different.
We welcome all to our rich learning community not because they are Catholic, but because we are!
Social Justice Committee
In 2020, Saint Leo University established the Social Justice Committee as a response to the pervasive racism that resurfaced in the United States. Today the university is home to a Social Justice Committee comprised of students, faculty, and staff who are working to explore issues of racism and move our university forward with honest conversations and initiatives. Their explicit commitment was—and continues to be—to work together to eliminate inequities in university practices, policies, and curriculum.
In 2020-2021, the Social Justice Committee was committed to:
Working to implement practices that establish a culture of belonging to assist with the university's progression as a more diverse, equitable, and inclusive campus.
Identifying and developing training to share with departments throughout the university and with the Student Government Union, which will foster a culture dedicated to anti-racism, diversity, equity, inclusion, and justice.
Providing opportunities for Saint Leo community members to educate themselves about anti-Black racism and the pervasive racism that affects our lives.
Establishing opportunities for people to process racial injustices and engage in the tough, uncomfortable conversations required to move toward our collective racial healing.
Develop and sustain a social- justice minded culture addressing issues involving race, class, gender identity, sexuality, and ability.
Resources
Courageous Conversations Series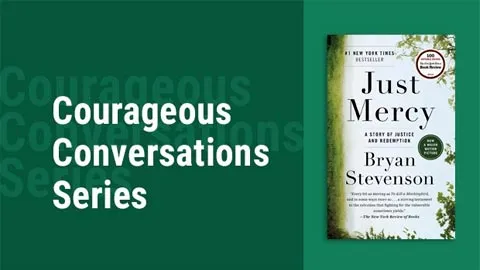 In the 2020-2021 academic year, Saint Leo University probed several subjects related to social justice and social problems facing the nation. Created by the university's Social Justice Committee, the six-part Courageous Conversations Series presented free, virtual discussions of topics included in Bryan Stevenson's book, Just Mercy: A Story of Justice and Redemption, from different perspectives across multiple disciplines.
Listen to some of the Courageous Conversations:
Race and Racism, September 18, 2020, facilitated by Dr. Eileen O'Brien, associate chair of the Department of Social Sciences and professor of sociology
Social Justice and Social Work, October 15, 2020, facilitated by Dr. Ebony Perez, chair of the Department of Undergraduate Social Work and assistant professor of undergraduate social work, and Christina Cazanave, director of field education and instructor of undergraduate social work
Business and Nonprofit Perspectives, January 21, 2021, facilitated by Dr. Pamela Lee, chair of the MBA program, with panel members from the Tapia College of Business including Dr. Sheri Bias, Dr. Barbara Caldwell, Dr. Lucia Farris, Dr. Nicole Hawkins, Dr. LaQue Perkins, and Dr. Adam Shoemaker.
Religion and Spirituality, February 18, 2021, facilitated by Dr. Marc Pugliese, associate dean of the College of Arts and Sciences and associate professor of theology and religion.
Education, March 18, 2021, facilitated by Dr. Fern Aefsky, director of graduate studies in education and professor of educational leadership.
Criminal Justice/Ethics, November 19, 2020, facilitated by Charlotte Braziel, instructor of criminal justice.
Saint Leo 360 Podcasts
Social Justice and Unity Roundtable, featuring engaging and thought-provoking roundtable discussion with three panelists who teach in the Bachelor of Social Work degree program at Saint Leo University. The panelists are Dr. Ebony Perez, chair of the undergraduate social work program, along with instructors Christina Cazanave and Dr. Sha'Leda Mirra. The discussion addressed: why there is so much divisiveness in our society and how social media factors into this; simple starting points on how we can bring more unity to our population; the meaning of the term "social justice" and what this concept represents in our society; and why "social justice" is so much more than racial justice.
Conversations About Race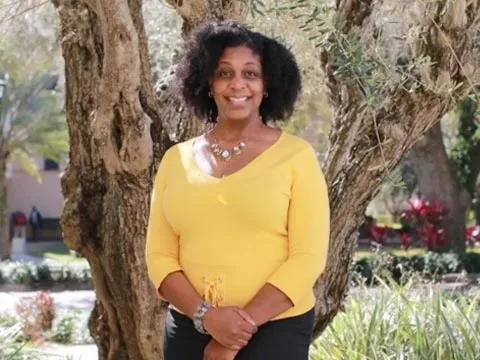 The Catholic Diocese of St. Petersburg holds monthly "Conversations About Race," and in November 2020, Dr. Moneque Walker-Pickett, professor and associate chair of Saint Leo's Department of Criminal Justice, was one of the featured guest speakers.
Walker-Pickett's multidisciplinary background in law, sociology, and race and ethnic relations guides her research interests in exploring the intersectionality of race and ethnicity, gender, crime, and public policy. This conversation focused on reflecting on why we need to work together for justice; listening to the voices of others to better understand them; and growing in Christian love for each other and in unity. Walker-Pickett's topic for the discussion was "The Result of No Action: Why We Need to Work Together for Justice."
Spirit FM Discussions About MLK Day and Black History Month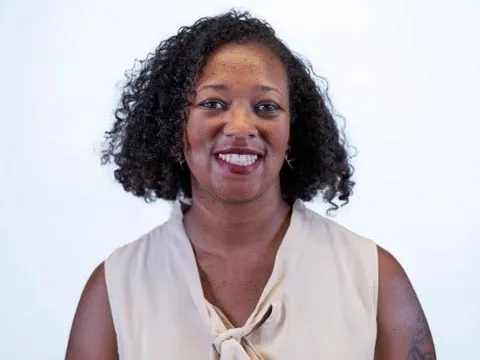 Spirit FM, the radio ministry of the Catholic Diocese of St. Petersburg (FL) featured Dr. Ebony Perez in three discussions with John Morris, station manager of WBVM-FM, 90.5. In January 2021, they talked about Martin Luther King Jr. Day, the lasting impact of the civil rights leader, and how to move toward healing the nation. In February, Dr. Perez was featured in a series of conversations on the How We See It program to discuss Black History Month and its impact.
Black History Panel Discussion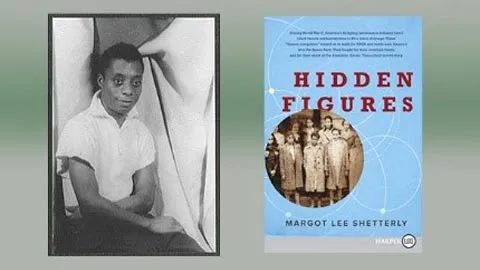 Academic Affairs and the Daniel A. Cannon Memorial Library sponsored a panel discussion on February 25, 2021, led by Dr. Heather Parker, dean of the College of Arts and Sciences, with Dr. Pamela Lee and Dr. Ebony Perez on what it means to be a "Stranger in the Village" (essay by author James Baldwin), connecting it to the themes in Hidden Figures, one of February's Recharge with Reading book selections.
View the documents:
Honors Program Presentation: What is Anti-Racism?
The Saint Leo University Honors Program presented "What is Anti-racism?" on September 3, 2020. Dr. Ebony Perez, chair of undergraduate social work, led this important dialogue. Her research focuses on curriculum development, social justice, and anti-racist pedagogy in undergraduate social work.
Watch Zoom Recording of the Program
Recharge with Reading!
In 2020-2021, the Daniel A. Cannon Library and Academic Affairs partnered for Recharge with Reading! Everyone is invited to join one or all groups to explore and discuss different genres and topics. Groups and topics include women of color; community, sorority, and sisterhood; Mujeres de posibilidades: women authors of Mexican heritage; the Veteran Experience; and unknown worlds: social justice and diversity in the worlds of science and science fiction.
Find More at Saint Leo's Library
Racial Battle Fatigue Panel
The struggle of racial battle fatigue spans decades, and the unrelenting exhaustion of coping strategies continues to impact the mental, emotional, behavioral, and physical health of people of color.  Racial Battle Fatigue: Is There Relief in Sight? defines racial battle fatigue and how it can be alleviated. Through personal and professional experiences, the five-member panel discussion shares differing challenges and perspectives from working with diverse populations in racially charged environments, including schools and communities across the United States.
Watch Zoom Recording of Panel Discussion
Virtual Social Justice 5K
Saint Leo University's Social Justice Committee hosted its first Saint Leo Run Toward Justice 5K on Martin Luther King Jr. Day (January 17), with the goal of benefitting local organizations that promote social justice initiatives throughout the community. This year, the proceeds from registration fees went to the Migrant Education Program (MEP), which provides services to migrant students and their families through Hillsborough County Public Schools.
Because of COVID-19 safety protocols, the event was virtual this year, but the Social Justice Committee hopes to make this an annual event. In addition, the Social Justice Committee held a supply drive in the fall to benefit the Migrant Education Program. School and cleaning supplies and personal care items were collected at the university to be donated to the MEP.
Participants were able to complete the 5K any day between January 1, and January 21, 2022, and they could run, walk, or use any mobility assistance device to complete 3.1 miles. The first Saint Leo Run Toward Justice 5K had 80 participants and raised $2,480 for the MEP. Migrant families travel extensively throughout the United States to harvest fruits and vegetables. They provide the food to feed the nation despite hardships of their own. Challenges that the MEP helps mitigate are academic, health, social, parent engagement, and family literacy.
Why Vote? Campaign
The Social Justice Committee and the Undergraduate Social Work Department recently launched the Why Vote? Campaign in partnership with the national Voting Is Social Work organization. This nonpartisan voting campaign integrates knowledge and tools to raise voting awareness and increase voter registration. This eight-week campaign outlined the importance of voter registration, provided information to train students, faculty, and staff on voter registration laws, and steps on how to create a campus-wide voter registration drive. The SLU campaign trained over 20 students and four faculty/staff volunteers to coordinate the voter registration drive. In addition, the campaign partnered with the Social Work Club and Black Student Union to conduct a training for Black History Month on Voter Suppression in Communities of Color. During the presentation, Professor Cazanave discussed the history of voter suppression, current laws targeting voter suppression and allowed attendees to get involved in the campaign and become informed voters to advocate against voter suppression in their neighborhoods.
Throughout the week of March 21, 2022, the university community had the opportunity to register to vote at various locations around University Campus and through classroom presentations for online and center students. The SLU campaign registered 73 Saint Leo University members! Most of the registration came from tabling events on campus, with the remaining from nine classroom presentations. Over a week, the SLU campaign helped new individuals get one step closer to finding their voice! The campaign is incredibly proud of the partnership created with the Women League of Voters Hillsborough/Pasco County unit. The league joined the SLU campaign to help table on two separate days and is preparing to complete a presentation in the fall. The SLU campaign will be moving away from voter registration to getting out the vote (November election) in the fall semester.
Join an Organization