Investiture Ceremony Honoring Rabbi A. James Rudin with the Papal Knighthood of St. Gregory the Great
Sunday, November 20 | 1 p.m.
 
Ceremony Livestream
About the Ceremony
For only the third time in history, a pope is honoring an American rabbi with the Papal Knighthood of St. Gregory the Great.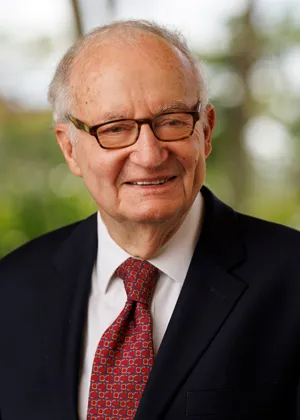 Pope Francis will recognize Rabbi A. James Rudin with a Papal Knighthood for his decades of work in
building positive Catholic-Jewish relations throughout the world. Rabbi Rudin is a senior interreligious advisor of the American Jewish Committee, a distinguished professor of religion and Judaica at Saint Leo University, and co-founder of the university's Center for Catholic-Jewish Studies.
The title of Papal Knight of St. Gregory the Great is bestowed upon individuals, both Catholics and non-Catholics, who have made significant contributions to society. In 1931, Pope Gregory XVI started the Order of St. Gregory the Great, whose writings greatly influenced the church.
Cardinal Sean O'Malley, Archbishop of Boston, will represent Pope Francis during a special investiture ceremony to induct Rabbi Rudin into the Pontifical Order. The ceremony will include comments from both Cardinal O'Malley and Rabbi Rudin.
RSVP to Attend the Ceremony in Person
The ceremony will be held at the Saint Leo University Wellness Center, located at 33701 State Road 52, St. Leo, FL 33574.