Bachelor's Degree in History
Why Earn Your History Degree at Saint Leo University?
Nothing is off-limits in the study of history—from Hitler's Third Reich and the Holocaust, to the history of rock 'n' roll in America, from Viking warrior conquests to the cultural, political and sexual revolutions of the 1960s. As a History major, you'll learn to think critically about complex questions, adjust to new situations and articulate creative solutions to current and future problems.
A 36-hour major in history is designed as preparation for graduate study in history, as part of a pre-law program, as preparation for careers in business and public affairs, as preparation for library or museum careers, or as part of a general liberal arts education.
Est. Time to Complete:
4 years
Undergraduate History Program Details
At Saint Leo, you don't simply study history—you make history. Through research, internships, travel and faculty engagement, you'll recognize your role in the global community, and discover ways to build unity amidst vast cultural differences. Explore important ideas throughout the world from ancient times to the present, and gain new perspective on the turmoil in the Middle East or political tensions at home. Become an agent for world progress.
Learn Your Way: 
Online, On Campus, or Near You
What are the on-campus facilities like?

Students who pursue their degrees at Saint Leo's main campus near sunny Tampa Bay, Florida, join a community of enthusiastic learners just like them. 
What are the benefits of earning your history degree online?

Saint Leo University's online learning experience provides a well-rounded education with the flexibility to tailor your course of study to meet your individual needs. We know our students have lives outside school, and we seek to meet them where they are. Online students can count on receiving excellent academics as well as opportunities for hands-on learning.

Learn about the Online Experience

Taking online classes has afforded me the opportunity to learn while maintaining a job. They give me some flexibility to study at times that work more cohesively with my schedule and allow me to utilize resources such as the library 24 hours a day.

Bentley Streat | Hayes, VA
Are education centers near you offering history degree programs?
You may also choose to pursue your degree through one of our education centers, which merge a traditional in-person education with the flexibility to match your lifestyle. Education centers offer eight-week academic terms as well as evening and weekend classes.
Career Outlook
No matter which learning experience you choose, you will receive plenty of professional development opportunities, industry knowledge from expert professors, and support from the Saint Leo community. All this together means that you will be ready for a successful career or continued studies upon graduation.
How will you gain real experience?

Senior Seminar

Conduct independent research for a senior thesis and present your work at a professional conference.

Travel

Earn credit for exploring London, Paris and Rome. Visit the United Nations Headquarters in New York City. Meet with lobbyists and lawmakers in Tallahassee.
Internships
Intern at the Pioneer Museum, Holocaust Museum, National Park Service historical exhibits, local school districts and congressional offices.
International approach
Prepare yourself to work in a global society. Become an expert in the history of the Middle East, Asia, Europe and Latin America.
Career preparation course
Learn about resume writing, interviewing, and law, graduate school and job opportunities for History majors. With a degree in History, you can explain what is happening now, why it is happening and how interrelated events from the past have influenced and shaped newsworthy events in society today—the kinds of conversations that stand out when being interviewed by potential employers.
Co-curricular activities
Become an active member of Phi Alpha Theta, the History National Honor Society, or the Council on Foreign Relations, where History professors sponsor students to become members each year.
What can you do with an undergraduate history degree?
History prepares students for careers in law, government, Foreign Service, education and the nonprofit world.
What are the top history degree jobs?
Lawyer
Congressional Aide
Lobbyist
Government Official
Non-Profit Organization Staff
Foreign Service Officer
Archivist
Museum Curator
History Teacher
Park Ranger
Where are Saint Leo history graduates now? 
U.S. Congress House of Representatives
Barry University School of Law
University of Florida College of Law
Regis University M.A. History Program
University of South Florida M.A. History Program
Catholic Relief NGO in Washington D.C.
U.S. Army (Lieutenant Rank)
Pasco High School Social Studies Department
Florida State Parks
Ybor City Museum
College of Arts & Sciences
The College of Arts and Sciences at Saint Leo University offers students a broad education that lays a durable foundation for critical and independent thinking. The essential spirit of the liberal arts is a cornerstone of the varied degree programs. From biology to English to sociology, students enjoy a nice selection of in-demand degree programs for all interests.

Learning takes place both in and out of the classroom. Students travel to Europe through our cultural immersion courses, research unique plant species while trekking through the Peruvian Amazon, and attend film screenings and poetry readings. With highly experienced professors who bring a wealth of practical knowledge to the classroom, students are prepared to work in a variety of rewarding fields. The College supports more than 30 degree programs across University Campus, education centers in five states, and online.
"What if, two years ago, I could have seen my future? What if that opportunity allowed a peek at who I'd become after completing Saint Leo's Creative Writing MA Program? What would I tell myself? Well, self—indubitably, you made the right choice! The tools in your writer's toolbox were obtained from a team of well-versed faculty, like-minded peers, several residency programs, assignments, and academic reviews. Creative Writing MA graduate, you made the right choice."

Violetta Deloatch-Woods (Fiction, 2023)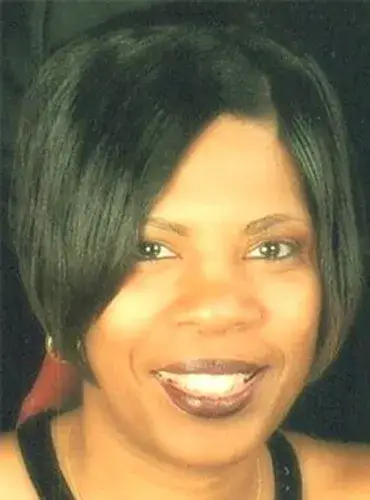 "Pursuing my MA at Saint Leo was the scariest decision I ever made; it also turned out to be one of the best. I have grown exponentially within this community of honest and talented writers, and I couldn't have asked for better peers."

Derora Williams (Poetry, 2023)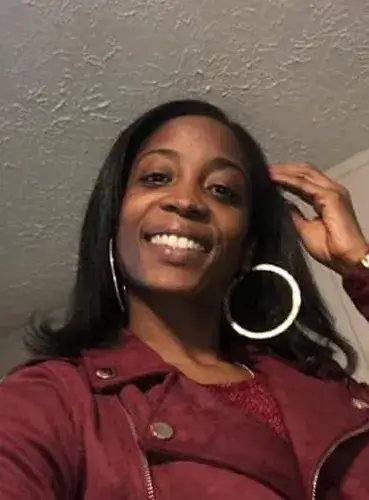 "Saint Leo's Creative Writing MA program genuinely changed my life for the better. I learned so much about myself as a reader, writer, and human being with every assignment, and I was constantly challenged to grow outside of my comfort zone. My professors and peers were always there to celebrate achievements and overcome obstacles, making the program feel like my second family. I wouldn't be the person I am today without Saint Leo."

Emmett Ferree (Poetry, 2023)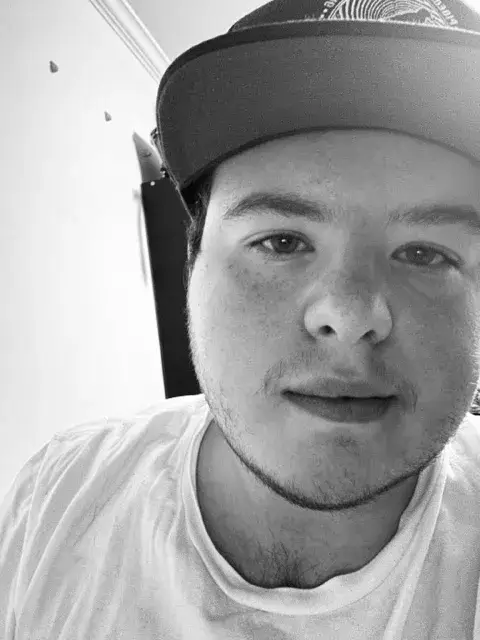 "Saint Leo's Creative Writing MA program helped me immensely as a reader and a writer. Learning to read not only what is in a story, but paying careful attention to how it's written, is just one of the memorable gifts I received from this program's helpful faculty and encouraging environment."

Janna Correa, (Fiction, 2022)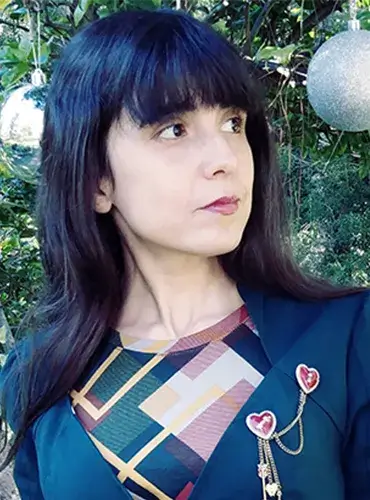 This program allows growth as a writer and as a person. The experience was absurdly personal. Absurd because of the organic evolution fostered by its leadership and absurd because of the personal touches from the instructors. Why expect that? St. Leo is invested in its students. You get more than you bargained for.

Jimmy Sutman, (Poetry, 2022)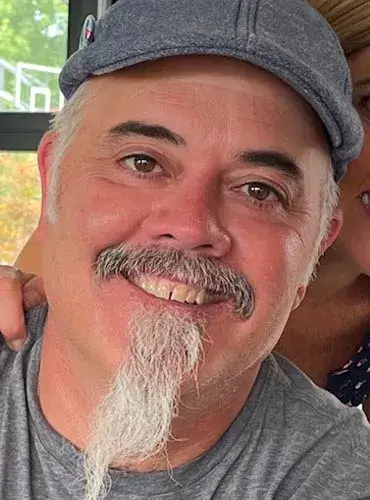 It can be intimidating to go back to school after decades of being in the workforce. But as a non-traditional student, I felt nothing but a warm welcome from Saint Leo faculty and my classmates. I started my first semester at another university and wasn't happy. I transferred to Saint Leo and learned more than I could have ever imagined in this program. Best decision I ever made. Thanks to my studies there, I'm getting ready to release my first book at the end of this year!

Lisa Moody, (Nonfiction, 2021)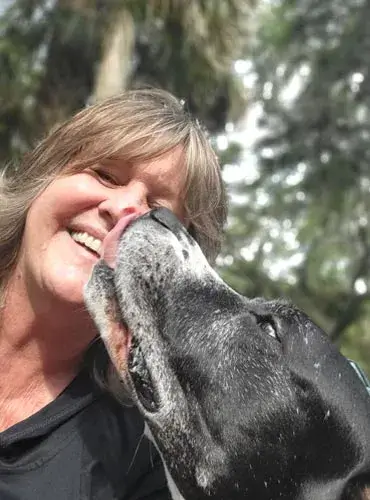 Accreditation
Saint Leo University is accredited by the Southern Association of Colleges and Schools Commission on Colleges to award associate, bachelor's, master's, specialist, and doctoral degrees.
Want to learn more?
Let's hear all about it! Contact Us
33701 County Road 52,
St. Leo, FL 33574
Toll Free: 8776222009
Campus: (352) 588-8200