Bachelor's Degree in Management 3+1 Accelerated
How does the program work?
First you will complete the undergraduate curriculum leading to the Bachelor of Arts in Management, gaining a solid foundation in the core competencies that are essential for today's global business environment. You'll complete the Common Body of Knowledge courses that address all facets of business along with additional upper level coursework geared specifically toward developing your management skills.
You'll then cap off your experience with the high-value One Year International & Experiential MBA program, designed to yield an advanced understanding of key business principles, the ability to effectively utilize decision processes, in-depth knowledge of functional operations, and most importantly - the ability to work and lead effectively in today's ever-changing business environment.
Degree Requirements
Management Curriculum (120 credit hours)
One Year International & Experiential MBA Curriculum (42 credit hours)
Students in the 3+1 Accelerated Degree Program follow the same undergraduate and graduate curricula as our traditional programs, but proceed at a faster pace. Earning a bachelor's degree of 120 credits in three years requires that students take a minimum of 40 credit hours per year, which may require a combination of on-campus, summer and online courses. Transferred credits will also impact program completion time. AP, IB and dual enrollment credits earned by high school students before graduation are accepted.
Students will need to complete the application for admission to their graduate program of choice at the completion of their second year.
Est. Time to Complete:
4 years
Management 3+1 Program Details
Do you want to own or manage a company? You know the value of time, and want to use your own effectively. Accelerate your path to success with an aggressive business plan. By combining your BA in Management with the M.B.A., you're well positioned to climb the ladder to the top - faster.
Specialized Academic Advising
Because the time frame necessary to complete the program will vary depending upon each student's unique circumstances at the time of entry, academic advising is a crucial part of this program. Personalized, one-on-one advising from a dedicated accelerated degree program advisor is one of the hallmarks of this program and ensures that students stay on track for timely progress to graduation.
Eligibility Requirements
Students who meet the requirements for the Saint Leo University Honors Program or are already in the program are eligible for admission into the 3+1 Accelerated Degree Program. Honors Program eligibility requirements are:
First-Year Students
GPA of 3.5 or higher
SAT (CR+M) of 1270 or higher or
ACT of 26 or higher
Transfer Students
AA or AS degree
GPA of 3.75 or higher
Students whose credentials fall just below the minimum eligibility requirements and are interested in being considered by the Admissions Committee for admission into a 3+1 Accelerated Degree Program should alert their Saint Leo admission counselor.
Learn Your Way: 
Online, On Campus, or Near You
What are the on-campus facilities like?

Students who pursue their degrees at Saint Leo's main campus near sunny Tampa Bay, Florida, join a community of enthusiastic learners just like them.
What are the benefits of earning your Management 3+1 degree online?

Saint Leo University's online learning experience provides a well-rounded education with the flexibility to tailor your course of study to meet your individual needs. We know our students have lives outside school, and we seek to meet them where they are. Online students can count on receiving excellent academics as well as opportunities for hands-on learning.

Learn about the Online Experience

Taking online classes has afforded me the opportunity to learn while maintaining a job. They give me some flexibility to study at times that work more cohesively with my schedule and allow me to utilize resources such as the library 24 hours a day.

Bentley Streat | Hayes, VA
Are education centers near you offering Management 3+1 degree programs?
You may also choose to pursue your degree through one of our education centers, which merge a traditional in-person education with the flexibility to match your lifestyle. Education centers offer eight-week academic terms as well as evening and weekend classes.
Career Outlook
No matter which learning experience you choose, you will receive plenty of professional development opportunities, industry knowledge from expert professors, and support from the Saint Leo community. All this together means that you will be ready for a successful career or continued studies upon graduation.
How will you gain real experience?

Networking

The inaugural Executive Advisory Council to the School of Business includes distinguished members from Ernst & Young, Tribridge, T. Rowe Price Services, Newport News Shipbuilding, Tech Data Corporation and Catalina Services.

Internships

School of Business students have interned at AAA, Home Shopping Network, TECO Energy, Quest Corporation of America and all branches of the military.

Study abroad

Prepare for a global economy. Saint Leo maintains partnerships with more than a dozen international universities and offers over a hundred opportunities through partner agencies.

Memberships

Join the local chapter of the American Management Association (AMA). Outstanding students may be invited to join Sigma Beta Delta, the international honor society in business, management and administration.

Competitions and conferences

Test your entrepreneurial drive in Saint Leo's Annual Business Plan Competition, or compete in the worldwide GLO-BUS Business Strategy Competition. Join Phi Beta Lambda and compete at its District, State and National Leadership Conferences. Prepare a research paper under the guidance of a faculty member and present it at a national conference or Saint Leo's own International Business Conference.
College of Business
Saint Leo University's Donald R. Tapia College of Business provides a values-centered education that develops tomorrow's business leaders. Our students create a personal legacy of character and integrity, developing into responsible global citizens ready to contribute to society across numerous fields. As the largest Catholic business College in the U.S., students find flexible degree program options at University Campus, education centers in five states, and online.

From associate to doctoral offerings, our accredited degree programs infuse student-centered teaching, future-paced research, entrepreneurial leadership, and professional networking opportunities. Students publish papers in esteemed academic journals, present original research at national conferences, and travel around the world to learn about the complexities of overseas markets. Faculty bring decades of practical experience to the coursework, ensuring students are on the cutting edge of their desired field to achieve career success.
"Saint Leo's Creative Writing MA program helped me immensely as a reader and a writer. Learning to read not only what is in a story, but paying careful attention to how it's written, is just one of the memorable gifts I received from this program's helpful faculty and encouraging environment."

Janna Correa, (Fiction, 2022)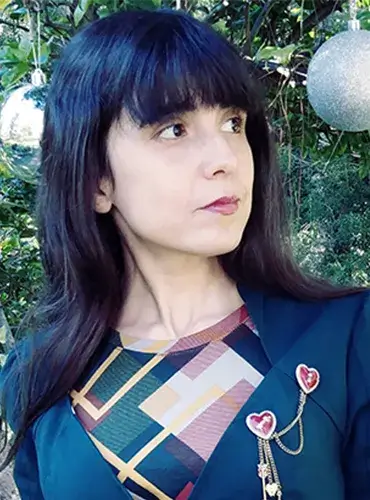 This program allows growth as a writer and as a person. The experience was absurdly personal. Absurd because of the organic evolution fostered by its leadership and absurd because of the personal touches from the instructors. Why expect that? St. Leo is invested in its students. You get more than you bargained for.

Jimmy Sutman, (Poetry, 2022)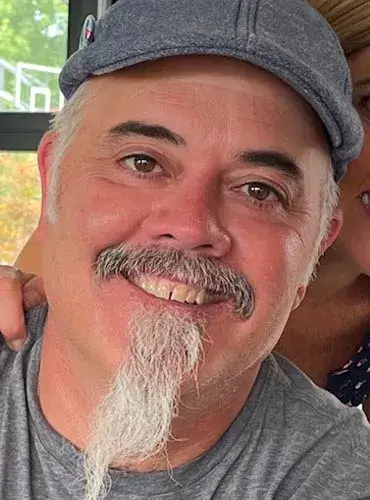 It can be intimidating to go back to school after decades of being in the workforce. But as a non-traditional student, I felt nothing but a warm welcome from Saint Leo faculty and my classmates. I started my first semester at another university and wasn't happy. I transferred to Saint Leo and learned more than I could have ever imagined in this program. Best decision I ever made. Thanks to my studies there, I'm getting ready to release my first book at the end of this year!

Lisa Moody, (Nonfiction, 2021)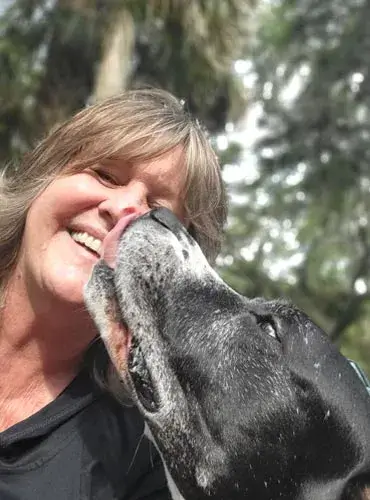 Being a part of the Creative Writing program at Saint Leo was the right choice for me, as it allowed me to pursue my degree from another state while also working a full-time job. I was still able to have the invaluable experience of connecting with a group of like-minded writers through the in-person residency, and I still maintain those relationships today. Through your coursework in this program, you will both read and write quality work and have constant support and encouragement from professors who really do care about your future as a writer.

Susan Abercrombie, (Nonfiction, 2021)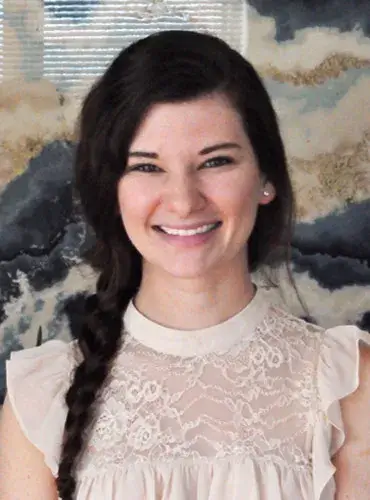 I enjoyed the close-knit literary community that Saint Leo University provided in the Creative Writing Nonfiction program. The instructors are a very experienced, passionate, and supportive group. I am a confident and better writer because of the workshops, the effective and inspiring feedback from faculty, and peer support.

Tisha Arther, (Nonfiction, 2022)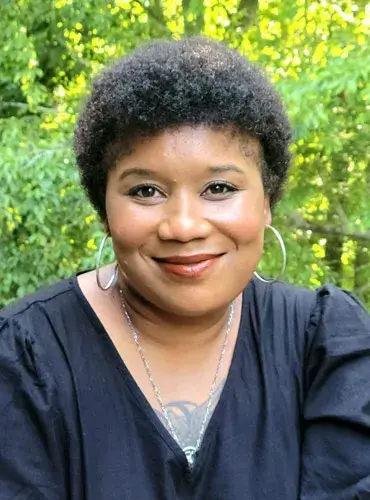 When I started the MA in Creative Writing at Saint Leo University, I didn't know what to expect and I didn't know if I would be able to fit into the program. After I left my first day of residency, I never questioned the absolute certainty that I had finally found where I belonged as a writer. The faculty were knowledgeable and encouraging, my peers were talented and welcoming, and the university offered an experience catered to my success. Participating in this program absolutely changed the trajectory of my life - as both a student and educator.

Danielle Knight, (Fiction, 2020)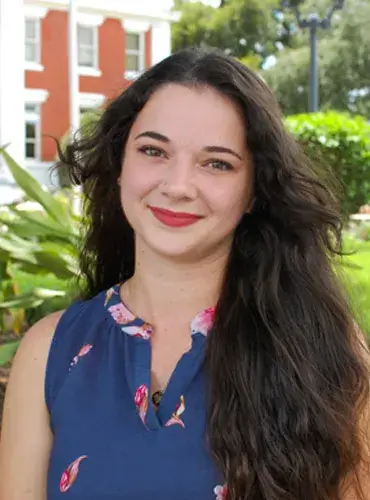 Accreditation
Saint Leo University is accredited by the Southern Association of Colleges and Schools Commission on Colleges to award associate, bachelor's, master's, specialist, and doctoral degrees.
Want to learn more?
Let's hear all about it! Contact Us
33701 County Road 52,
St. Leo, FL 33574
Toll Free: 8776222009
Campus: (352) 588-8200