There is a critical shortage of teachers in the United States, and especially in fields such as science. For the academic year 2022-2023, the Florida Department of Education reports a lack of teachers in general science, math, and physical science, as well as English, Exceptional Student Education (ESE), reading, and English for Speakers of Other Languages (ESOL).
Seeking steps to help "grow" those teachers, Saint Leo University sought funding and received a $1.2 million grant in 2021 from the National Science Foundation. This federal funding comes from the foundation's Robert Noyce Teacher Scholarship Program.
The NSF grant enabled Saint Leo to offer scholarships to biology and mathematics majors, who choose a minor in education. Those students accepted into this prestigious program are known as ACES (Awarding Career Educators in STEM) Scholars. They receive a scholarship worth more than $18,000 per year for each of the final two years of their bachelor degree programs.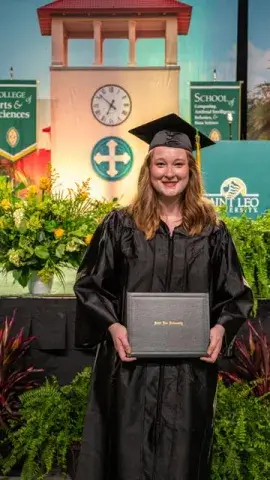 In 2022, Saint Leo graduated its first Noyce Scholarship/ACES Scholar, Laela Ouellette, an alumna of Frank W. Springstead High School in Spring Hill, FL, in neighboring Hernando County.
Ouellette earned her bachelor's in biology-general biology in May. While she hopes to earn a master's degree in the future, for now she is focused on getting more classroom experience. She recently was hired as a science teacher for the multiple pathways program at Noble High School in Berwick, ME.
"I have always enjoyed STEM [science, technology, engineering and math], and during middle and high school when the classes became more in depth, I found a keen interest," Ouellette said. "During high school I started to excel in biology and chemistry classes. Doing well in these classes gave me the opportunity to help my classmates. I really enjoyed helping people understand, and it pushed me further into my interest in teaching."
She also found herself always helping her sibling with homework and school projects, too. "I really loved helping my siblings and found a passion for teaching very early," Ouellette said. "During high school is when I solidified that teaching was the best route for me. I was in a science class, and my favorite teacher told me that I would be a very successful teacher. That propelled me into choosing the secondary education minor to go along with the biology major."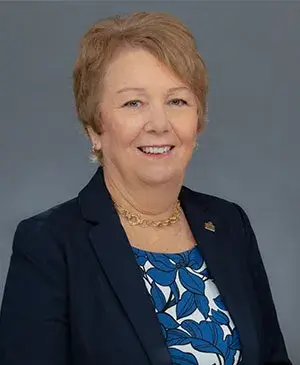 And Saint Leo University helped prepare her for a future in teaching by opportunities such as the ACES scholarship and internships. "Through the scholarship, I was able to be debt-free for my last two years of college and work less to pay for school. The internship really helped me to see how interesting and multifaceted teaching is. I was able to work with wonderful people and teach in a real classroom setting. Seeing the kids enjoy the lessons I created was so rewarding and helped me to confirm that I chose the right career path."
Dr. Holly Atkins, associate professor of education and undergraduate education chair, and one of three Saint Leo faculty members working on the ACES/Noyce program, said that when she first met Ouellette, the then-sophomore said, "I want to be a teacher."
That simple phrase is so critical, Atkins said.
Saint Leo students who want to pursue their passion in STEM—especially biology and mathematics—and teach others about these disciplines will find support from the ACES Scholar program, not only through the scholarship, but they also will receive assistance with teacher certification exams, teaching experiences, and mentoring that continues into the first years of teaching after graduation.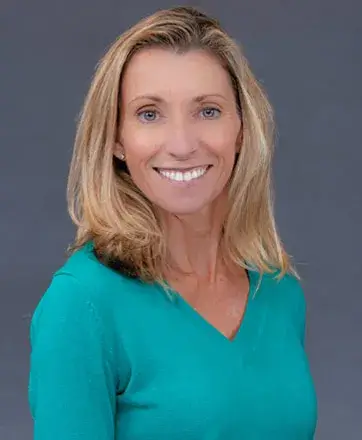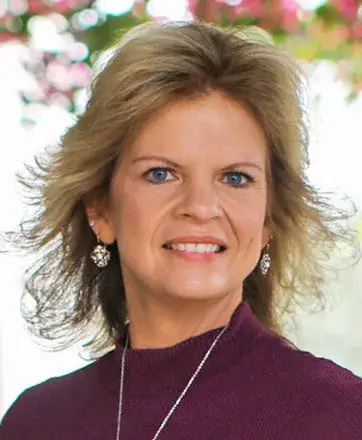 The faculty members who direct the university's Robert Noyce Teacher Scholarship Program, biology and life sciences instructor Cheryl Berry, and Dr. Laura Altfeld, associate professor and chair of the Natural Sciences Department, attended this summer's Southeast Regional Noyce Conference in Atlanta. Three Saint Leo Noyce/ ACES Scholars also attended the conference and the faculty and students participated in sessions and workshops related to STEM teaching.
According to Altfeld, scholars grow also through supportive connections they make while undergraduates through special conferences and meetings they attend. Participants get to discuss everything from classroom matters, to professional organizations and museums that supply resources to teachers, to maintaining their own enthusiasm for teaching. Professional networks are built along the way. "That's community building," Altfeld said.
The degree programs in the ACES program include:
Interested in applying for the ACES Scholarship?
Complete the ACES Application Form and ACES Recommendation Form and submit them at ACES@saintleo.edu.