Master's Degree in Creative Writing
Why Earn Your Creative Writing Degree at Saint Leo University?
Whether your dream is to share your personal story as a memoir, to write a fantasy novel, or to create a lyrical collection of poetry, our low-residency Master of Arts in Creative Writing program can take your creativity and professionalism to the next level within a supportive community of peers and mentors.
Our low-residency format provides extreme flexibility for working adults, active-duty military members, veterans, and parents, meaning that you can pursue your writing goals online without interrupting your existing commitments to career, community, and family. You'll spend one week each summer in an intensive residency, located at our beautiful university campus here in Saint Leo, Florida. Because the residency is scheduled to minimize its impact on student lives by beginning and ending on the weekend, it's possible to enroll in our graduate program and spend just five business days away from home each year. You'll then return home energized and inspired to work on your own creative project and enroll in semester online courses taught by members of our core faculty, all of whom are published writers of national reputation.
Designed to be completed in just two calendar years, this 36-hour master's degree requires three summer residencies, four semesters of study, and a book-length thesis of the student's creative work.
The 2024 summer residency will be held from Monday July 8th to Saturday July 13th on University Campus.
The Saint Leo MA offers an affordable way for apprentice writers to explore and enhance their creative lives and to become part of a vibrant literary community.
The Master of Arts in Creative Writing is an advanced program that offers genre specializations in poetry, fiction, and nonfiction. We especially acknowledge the needs of active-duty military members and veterans.
Est. Time to Complete:
2 years
Pay for the January Mini-Residency:
Your education at Saint Leo University is an investment in your future, and the January Mini-Residency is no exception. To secure the top-tier payment option for this prestigious program, simply use the add to cart button provided below, and embark on a transformative journey at Saint Leo University.
(The Mini-Residency is free for current MA in Creative Writing students, MA in Creative Writing alumni, and current Saint Leo undergraduate students.)
Master's Creative Writing Program Details
Learn Your Way: What are the benefits of earning your creative writing degree online?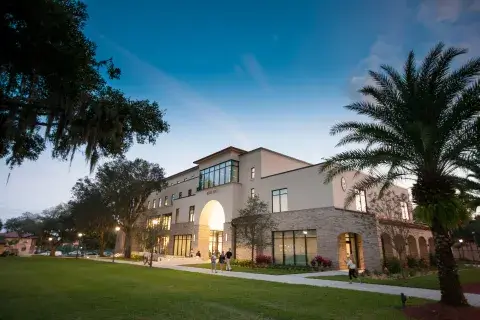 Saint Leo University's online learning experience provides a well-rounded education with the flexibility to tailor your course of study to meet your individual needs. We know our students have lives outside school, and we seek to meet them where they are. Online students can count on receiving excellent academics as well as opportunities for hands-on learning.
Learn About the Online Experience
Our MA program's online courses blend writing and literary studies with an emphasis on individualized instruction according to your genre (poetry, fiction, or nonfiction). Semester study plans not only provide structure and accountability but also are self-paced and flexible enough to accommodate a full-time job and other daily responsibilities.
How the Creative Writing Program Works
The program begins with a one-week annual summer residency, held on the beautiful Saint Leo University Campus, located north of Tampa. The residency is designed as an immersive and contemplative retreat. Each day includes a workshop where a faculty mentor leads small groups of students in discussing their own creative work. The rest of each day allows for bonding time with peers and mentors as well as discussions and activities led by a faculty member, a distinguished visiting writer, or a professional in the writing field, such as an editor or publisher. Past visiting writers have included Benjamin Busch, Amina Gautier, Jesse Goolsby, Beth Ann Fennelly, Allison Joseph, David Kirby, Adam Johnson, and Aimee Nezhukumatahil. We conclude each day with readings by faculty members or visiting writers, which are free events that are open to the public. Students also get the chance to share and celebrate their own writing-in-progress with each other during informal open mics. You'll return home energized and inspired to tackle your coursework and that dream project.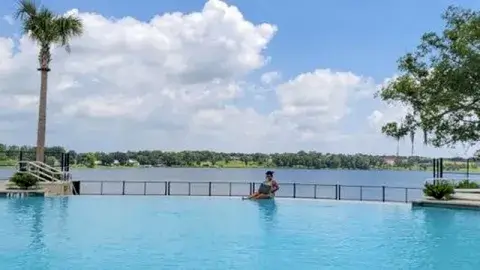 During the fall and spring semesters, students complete coursework from home, communicating with peers and faculty mentors online. In a writing workshop course, each student creates and refines original work in fiction, poetry, or nonfiction. Each workshop is paired with a foundations course, where students read both contemporary and classic examples of writing in their chosen genre of study. In their third and final summer, students work on compiling, revising, and editing their creative work into a master's thesis: a novel or short story collection, a memoir or essay collection, or a poetry collection, all of publishable quality.
Students can expect to:

Produce a substantial, revised body of original creative work
Thoughtfully engage with the workshop process of peer critique
Demonstrate an understanding of various forms and structures of fiction, nonfiction, or poetry
Critically analyze literature, making connections among texts, authors, and historical periods of the works
Closely read and demonstrate an understanding of the historical context, literary influences, and traditions of canonical and contemporary prose and poems
Demonstrate knowledge of editing and revision techniques
Generate original scholarship on the literary texts explored in this program
Career Outlook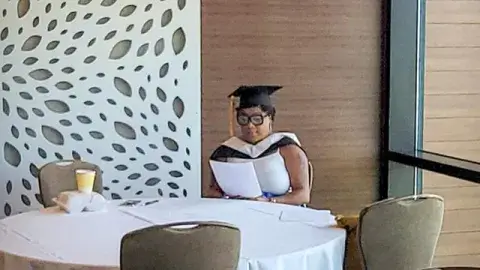 Some of our MA students enter the program with no expectation of pursuing further advanced degrees or traditional academic careers. Some will already be immersed in careers that may or may not be linked to the creative arts. Some will wish to wholeheartedly pursue the writing life. No matter your end goal, you will receive plenty of professional development opportunities, industry knowledge from expert faculty mentors, and support from our community. All this together means that you will be ready for a successful writing career or continued studies upon graduation. Plus, our Career Services center on campus is always available to help connect you with a variety of experiential learning opportunities to fit your individual career goals.
Several of our MA students have pursued further graduate coursework in MFA programs in Creative Writing or MA programs in Literature. Others have gone on to teach English courses to undergraduates as adjunct instructors at community colleges or universities, including at Saint Leo.
How to Apply
This page covers everything you need to know in order to put together your best possible application to our program.
For most graduate programs in creative writing, including ours, the most important part of your application is a sample of your creative work. We base admission decisions primarily on a written sample of the prospective student's creative work submitted in the genre the student intends to study. If you want to study fiction, you should send us a short story or a section of a novel. Poets should send poems; nonfiction writers should send their best narrative nonfiction.
We read applications on a rolling basis until June 30th every year. Once your file is complete, we try to make a decision on your application within one week. Our upcoming academic year begins on July 3rd, 2023.
Supporting materials that accompany an application (including transcripts, letters of recommendation, and a personal statement identifying the student's reasons for pursuing graduate study) are used to help consider the other positive attributes a student might contribute to the university and program communities respectively.
Visit Graduate Creative Writing Admissions
Advice on applying to the Saint Leo M.A. in Creative Writing
For the Writing Sample:
All writing samples should be a minimum of 10 pages, and a maximum of 25.
Your writing sample should be in the genre in which you hope to be admitted; once you have been admitted to the program, you'll have a chance to explore other kinds of writing, but you should start in one genre. If you aren't sure yet what your primary genre should be, make sure to mention this conflict in your personal statement. 
We like to be able to read your work comfortably: all work should be in a 12 point font, such as Times New Roman, Garamond, or Cochin, etc., and prose manuscripts should be double-spaced. A minimum one-inch margin on all sides is necessary, too. Please don't shrink the margins to fit more pages. A smaller number of good pages beats a greater number of average ones every time.
Proofread. Check your spelling. This is a graduate program taught by professors of English. In other words, the rules apply, and spelling counts!
We're looking for potential implicit in the writing, even if that piece is unfinished. Your strategy should be to send work that best represents you as a writer.
For the Personal Statement:
In this 1-2 page double-spaced narrative, give us a sense of why you love to write, your writing or career goals, and why you want to dedicate two years of study to poetry, fiction, or nonfiction. Try to be as specific as possible, and tell us which genre you wish to pursue. If there's a reason that the low-residency approach especially appeals to you, include that in your statement. Basically, we want to know who you are and what you might contribute to our literary community.
Meet Our Faculty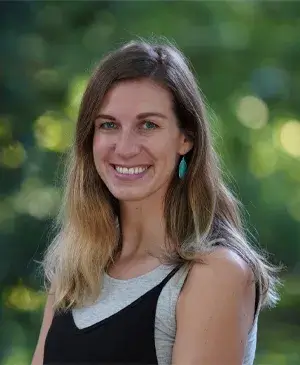 Anne Barngrover, Ph.D.
Interim Program Director
Associate Professor of English
Email: anne.barngrover@saintleo.edu
Phone: (352) 588-7024
Mail Code: MC 2127
Anne Barngrover is the author of three poetry collections, most recently Everwhen (University of Akron Press, 2023). Her poems and nonfiction have appeared in places such as Verse Daily, Arts & Letters, Guernica, Ecotone, and The Slowdown podcast. She earned her MFA from Florida State University and her Ph.D. from the University of Missouri. Dr. Barngrover is currently an Associate Professor of English and Creative Writing at Saint Leo University, where she directs the MA in Creative Writing program and lives in Tampa. Find her work on annebarngrover.com.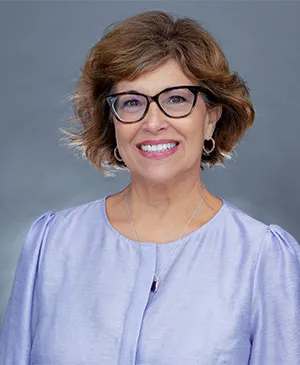 Gianna Russo, M.F.A.
Associate Professor of English
Email: gianna.russo@saintleo.edu
Phone: (352) 588-8282
Mail Code: MC 2127
Gianna Russo, an Associate Professor of English and Creative Writing, editor-in-chief of the university's literary magazine Sandhill Review and inaugural Poet-in-Residence for the College of Arts and Sciences, was appointed the City of Tampa's first Wordsmith by Mayor Jane Castor in 2020. She teaches in both the undergraduate and graduate creative writing programs and is the founding director of the Sandhill Writers Retreat. Ms. Russo is the author of the poetry collections All I See is Your Glinting: 90 Days in the Pandemic (Madville Publishing, 2022); One House Down (Madville Publishing, 2019); Moonflower, winner of the Florida Book Award Bronze and Florida Publishers Association Silver awards; and two chapbooks, The Companion of Joy and In Late Day Sun.
A Pushcart Prize nominee, she has had publications in Green Mountains Review, Negative Capability, Crab Orchard Review, Apalachee Review, The Sun, Poet Lore, Valparaiso, saw palm, The MacGuffin, Water Stone, Florida Review, Tampa Review, Ekphrasis, Florida Humanities Council Forum, Karamu, The Bloomsbury Review, and Calyx, among others. Her essays have appeared in the (former) Saint Petersburg Times. Ms. Russo is the founding editor of YellowJacket Press. She was named Creative Loafing's Best of the Bay Local Poet in 2017. She holds an MFA in Poetry from The University of Tampa and an MA in English Literary Studies from the University of South Florida.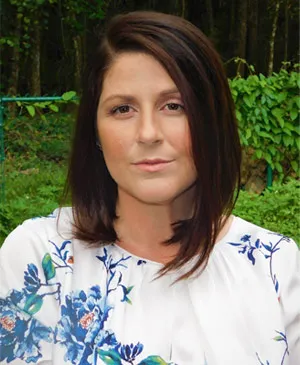 Brooke King, M.F.A.
Adjunct Instructor of English
Email: brooke.king@saintleo.edu
Brooke N. King served in the U.S. Army, deploying to Iraq in 2006 as a wheel vehicle mechanic, machine gunner, and recovery specialist. Her work has been published in the O-Dark-Thirty, War, Literature, & Arts, Prairie Schooner, Hudson Whitman Excelsior Press Anthology Retire the Colors, as well as many other publications and literary accolades.  She has also appeared as a featured veteran author on the KPBS literary series Incoming. Brooke's memoir, War Flower: My Life after Iraq, has been heralded by Publishers Weekly as a "harrowing and powerful book… [that] reveals the unique burdens borne by female veterans." Currently, she is working on her forthcoming book, Tales From the Dead, and teaching at Saint Leo University.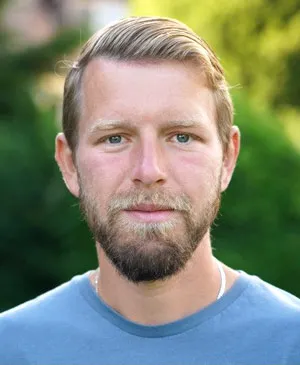 Vedran Husić, Ph.D.
Adjunct Instructor of English
Email: vedran.husic@saintleo.edu
Vedran Husić was born in Bosnia and Herzegovina and raised in Germany and the United States. His debut short story collection, Basements and Other Museums, was a semifinalist for the 2019 PEN/Robert W. Bingham Prize, and his work has been published in The Gettysburg Review, Image, Ecotone, Electric Literature's Recommended Reading, and elsewhere. He earned his MFA from Arizona State University and his PhD from University of Missouri. Dr. Husić is the recipient of two fiction fellowships from Provincetown's Fine Arts Works Center and a fiction fellowship from the National Endowment for the Arts. He lives in Tampa, Florida.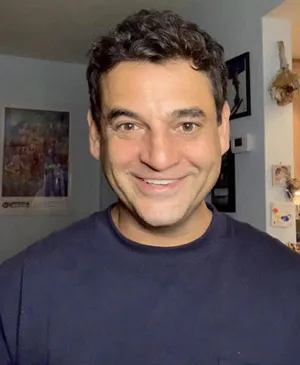 Tony D'Souza, M.F.A.
Adjunct Instructor of English
Email: tony.dsouza@saintleo.edu
Tony D'Souza's fiction and nonfiction byline includes The New Yorker, Esquire, Outside, Salon, Granta, McSweeney's, O. Henry Prize Stories, Best American Fantasy, NPR, the BBC, and Dateline, among others. A recipient of the Sue Kaufman First Novel Prize from the American Academy of Arts and Letters, the Florida Gold and Silver Medals for fiction, a Guggenheim, an NEA, and a Japan-Friendship NEA, Mr. D'Souza was nominated for a National Magazine Award for coverage of Nicaragua's Eric Volz murder trial and spent three years in Africa as an HIV/Aids educator with the Peace Corps. His novel, Mule, was optioned for film by Warner Bros., and other novels and stories have been optioned by smaller studios. In recent years, he has been a contributing editor at Sarasota Magazine, where his investigative journalism and narrative journalism on subjects like Ponzi schemes, condominium collapses, sugar cane burning, the homeless and environmental issues have won many top prizes from the Florida Magazine Association and the Society of Professional Journalists. Mr. D'Souza and his wife, Emily Cartwright, have four kids in their blended family and have lived in Sarasota for nearly a decade. He earned his MFA from the University of Notre Dame and his MA from Hollins University.
From the Creative Writing Faculty:
Our Master of Arts in Creative Writing program is supportive, warm, and affordable. Students range from recent college graduates to long-time working professionals: veterans and active-duty military members, teachers, stay-at-home parents, nurses, visual artists, retirees, and so on. Regardless of background, each student shares the desire to improve their writing and become part of a vibrant literary scene.
We pride ourselves on our personalized, detailed, caring feedback on your writing and the close literary relationships that we've built here at Saint Leo, and we hope that you will consider becoming a part of our community. Our admissions team stands ready to help you with the application process, and we as faculty would love to talk with you about your story, your writing goals, and how our program can help you achieve those goals. All you need to do is reach out.
Sincerely,
The MA in Creative Writing Faculty
Please contact Dr. Anne Barngrover, Interim Program Director, at anne.barngrover@saintleo.edu with any questions you may have.
FAQs About the MA in Creative Writing Program
All admitted students begin our program by attending the one-week July residency. We accept applications on a rolling basis through June 30th each year.
Saint Leo's low-residency degree is a family- and career-friendly option for graduate study. Instead of relocating to attend a full-time graduate program, you attend classes on campus for just one week annually in July. The remainder of your coursework is completed online from home.
Low-residency degrees are particularly attractive to students who have career, community, or family commitments that make quitting a job and relocating across the country impractical or even impossible. Many low-residency programs require two residencies per year; the Saint Leo MA requires just one, making it that much more accessible.
The 2024 summer residency will be held from Monday July 8th to Saturday July 13th on University Campus.
Each day is divided into several different sessions and goes from around 9:00 AM to 5:00 PM. Students attend a workshop of their peers where they provide feedback on each other's in-progress fiction, poetry, or nonfiction. We eat lunch together as a community on campus. Our faculty and visiting writers lead lectures, craft talks, and discussions on topics ranging from writing techniques to publishing strategies, all with a focus on teaching you how to enter the world of professional writing. On some days you'll attend readings by faculty mentors and distinguished visiting writers, and on others you'll have the option to share your own work with each other at informal open mic events. We like to begin the week with a dinner out together in Tampa, and we end with a celebratory reading from our graduating students and a graduation ceremony and reception on campus.
Students who choose a low-residency program for graduate study do not come from any specific demographic. They range from recent college graduates who wish to continue their academic studies, to working professionals seeking to explore new career options, and to retirees pursuing the long-deferred dream of creative writing.
Our program is designed to be completed in just two calendar years. It requires 36 graduate credit hours of study. Students attend four semesters of study, plus three summer residencies.
We offer tracks of study in fiction, poetry, and nonfiction. Within each of those genres, the possibilities are endless. We do not favor any particular school of writing; we are excited by both literary and genre-specific styles (fantasy, sci-fi, mystery, YA, etc). No matter your genre or style, our main focus is to help you improve your writing through workshop and literature courses and personalized attention from core faculty members.
The ability to produce concise and thoughtful written work is a fundamental skill not just for fiction writers, essayists, and poets, but also for successful professionals in almost any field. This is in keeping with the mission of Saint Leo University, which fosters a student-centered environment in which the love of learning is of prime importance.
The reasons someone pursues a graduate degree in the arts are as varied as the students who seek those degrees. Our degree is aimed primarily at students who are approaching writing as a type of personal development, or those who are just beginning their exploration of the writing life. That means our community is one that offers mentorship and supportive critique, and provides models of the professional writing life in all its various forms, helping students build a base of skills in the study of both writing and literature.
The MA program at Saint Leo offers a broad approach to preparation for a possible writing career, requiring not only creative work but also the study of literature. These literature courses, called foundations courses, give an MA student a sense of both the historical and contemporary trends in their chosen genre of study. While the MFA has been considered a terminal degree in the past, many writers—especially those who wish to teach at the university level—elect to continue their studies through the doctoral degree.
Saint Leo is a national leader in providing educational options for students of all types. All our programs are designed to assist professionals in meeting challenging career goals, and to prepare them for the rapidly changing world in which they live and work. But there is no "typical" low-residency student; the community is necessarily diverse in age and background, but it is very much a community, bound together by a shared love of writing and support for each other's creative endeavors.
As you explore your continuing education, costs need not be an obstacle. The Saint Leo MA is an affordable advanced degree, costing as much as fifty percent less than degrees at other institutions.
Financial aid programs are available and there are ways to help you finance your educational investments. It may be helpful to know that there are federal student loan programs for graduate and professional students. Graduate students may be eligible for up to $20,500 in Unsubsidized Direct Loans.
Applying for financial aid is easy! The only application you need is the Free Application for Federal Student Aid (FAFSA), which can be completed online at www.fafsa.ed.gov.
Alternate ways to finance your education:
Employer assistance
Military tuition assistance
Veteran benefits (352) 588-7534 or (352) 588-8980
Accreditation
Saint Leo University is accredited by the Southern Association of Colleges and Schools Commission on Colleges to award associate, bachelor's, master's, specialist, and doctoral degrees.
"What if, two years ago, I could have seen my future? What if that opportunity allowed a peek at who I'd become after completing Saint Leo's Creative Writing MA Program? What would I tell myself? Well, self—indubitably, you made the right choice! The tools in your writer's toolbox were obtained from a team of well-versed faculty, like-minded peers, several residency programs, assignments, and academic reviews. Creative Writing MA graduate, you made the right choice."

Violetta Deloatch-Woods (Fiction, 2023)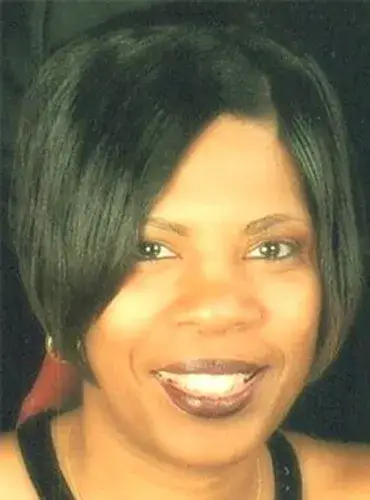 "Pursuing my MA at Saint Leo was the scariest decision I ever made; it also turned out to be one of the best. I have grown exponentially within this community of honest and talented writers, and I couldn't have asked for better peers."

Derora Williams (Poetry, 2023)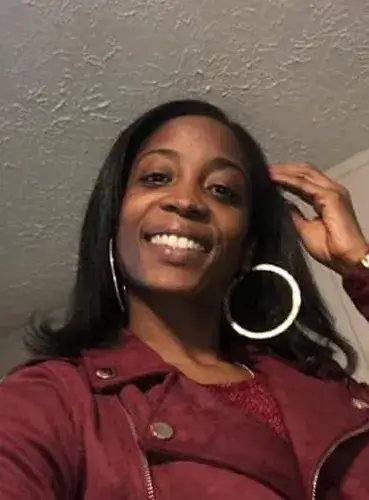 "Saint Leo's Creative Writing MA program genuinely changed my life for the better. I learned so much about myself as a reader, writer, and human being with every assignment, and I was constantly challenged to grow outside of my comfort zone. My professors and peers were always there to celebrate achievements and overcome obstacles, making the program feel like my second family. I wouldn't be the person I am today without Saint Leo."

Emmett Ferree (Poetry, 2023)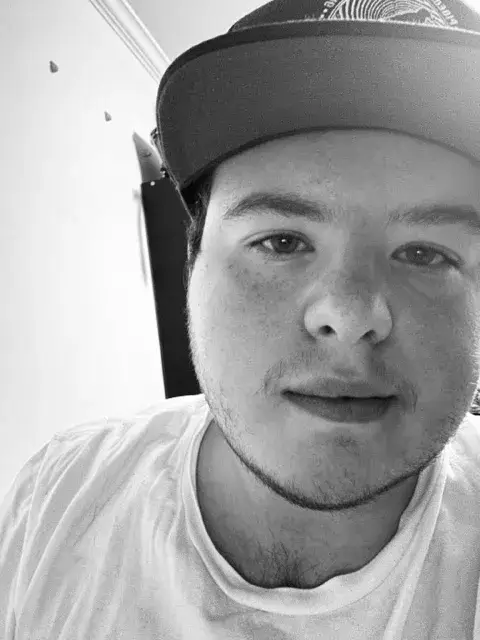 "Saint Leo's Creative Writing MA program helped me immensely as a reader and a writer. Learning to read not only what is in a story, but paying careful attention to how it's written, is just one of the memorable gifts I received from this program's helpful faculty and encouraging environment."

Janna Correa, (Fiction, 2022)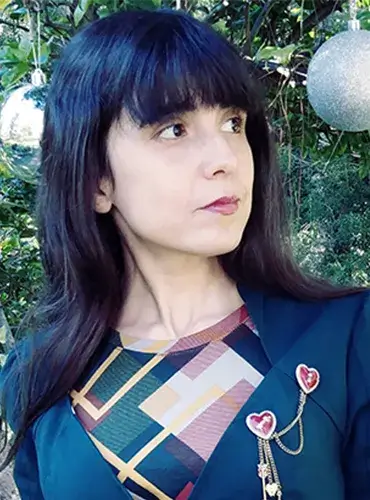 This program allows growth as a writer and as a person. The experience was absurdly personal. Absurd because of the organic evolution fostered by its leadership and absurd because of the personal touches from the instructors. Why expect that? St. Leo is invested in its students. You get more than you bargained for.

Jimmy Sutman, (Poetry, 2022)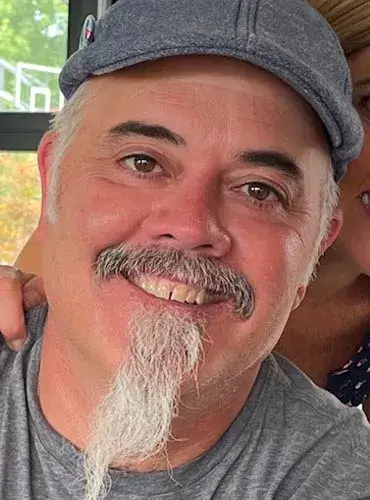 It can be intimidating to go back to school after decades of being in the workforce. But as a non-traditional student, I felt nothing but a warm welcome from Saint Leo faculty and my classmates. I started my first semester at another university and wasn't happy. I transferred to Saint Leo and learned more than I could have ever imagined in this program. Best decision I ever made. Thanks to my studies there, I'm getting ready to release my first book at the end of this year!

Lisa Moody, (Nonfiction, 2021)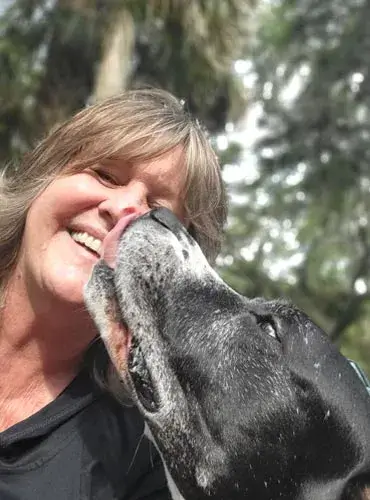 Want to learn more?
Let's hear all about it! Contact Us
33701 County Road 52,
St. Leo, FL 33574
Toll Free: 8776222009
Campus: (352) 588-8200