Bachelor's Degree in Human Services
Why Earn Your Human Services Degree at Saint Leo University?
Saint Leo's high-demand online human services degree program is an interdisciplinary applied program that promotes service to others. It fosters an understanding of the causes and consequences of individual and social problems and prepares students for rewarding careers in which they can make a positive impact on various communities in need.
The theoretical foundation of the curriculum is systems theory, which provides a framework for understanding human behavior and social service delivery systems. The BA in Human Services program emphasizes the development of problem-solving and critical-thinking skills, as well as an understanding of the principles of interpersonal behavior in the social environment, including the impact of cultural diversity.
Additionally, the curriculum includes an advanced field placement and a comprehensive exam on the students practical knowledge and educational background – both designed to ensure students are fully prepared to embark on successful opportunities within the broad scope of human services.
Instructors in this program come from a wide range of backgrounds and have many years' worth of practical experience within the varied field of human services, allowing them to communicate this valuable practice to students. Small class sizes offer personal attention from instructors, enabling students to flourish in an online environment.
The online human services degree program emphasizes the development of problem-solving and critical-thinking skills, as well as an understanding of the principles of interpersonal behavior in the social environment, including the impact of cultural diversity.
This program is currently not accepting applications.
Est. Time to Complete:
2-4 years
Undergraduate Human Services Program Details
This program is currently not accepting applications.
This interdisciplinary applied program promotes service to others. This human services degree explores the causes and consequences of individual and social problems, preparing you for a career making positive impacts on various communities in need.
Learn Your Way: 
Online, On Campus, or Near You
What are the on-campus facilities like?

Students who pursue their degrees at Saint Leo's main campus near sunny Tampa Bay, Florida, join a community of enthusiastic learners just like them. 

Human Services students enjoy plenty of engaging learning opportunities both inside and outside the classroom, as well as exciting departmental events.
What are the benefits of earning your human services degree online?

Saint Leo University's online learning experience provides a well-rounded education with the flexibility to tailor your course of study to meet your individual needs. We know our students have lives outside school, and we seek to meet them where they are. Online students can count on receiving excellent academics as well as opportunities for hands-on learning.

Learn about the Online Experience

Taking online classes has afforded me the opportunity to learn while maintaining a job. They give me some flexibility to study at times that work more cohesively with my schedule and allow me to utilize resources such as the library 24 hours a day.

Bentley Streat | Hayes, VA
Are education centers near you offering human services degree programs?
You may also choose to pursue your degree through one of our education centers, which merge a traditional in-person education with the flexibility to match your lifestyle. Education centers offer eight-week academic terms as well as evening and weekend classes.
Career Outlook
No matter which learning experience you choose, you will receive plenty of professional development opportunities, industry knowledge from expert professors, and support from the Saint Leo community. All this together means that you will be ready for a successful career or continued studies upon graduation.
What skills you will learn?
Students will become responsible generalist service providers capable of working effectively in entry-level human service positions across a broad range of agencies and institutions
Students will learn the skills necessary to create helping relationships, and effectively engage in the problem-solving process in those relationships.
Students will develop and nurture in themselves the ethics, values, beliefs and norms of persons dedicated to helping others.
Students will develop a desire and a commitment to engage in the life-long process of self-education, self-reflection and self-evaluation; Students will develop a critical awareness of the interplay between individuals and the social, economic, political and historical forces of which they are a part, and an understanding of the interconnectedness of individual and social problems;
Students enhance competencies and skills required of successful, professional human service providers, in a field placement environment.
Students will prepare for further study at the graduate level.
How will you gain real experience?

Internships

With hands-on work, learn the importance of human services in the real world and your ethical responsibilities as a practitioner. Our students have interned at a variety of non-profit, for profit, and government agencies such as Genesis Counseling Center, the YWCA, Transitions Family Violence, Children, Family, and Youth Services, Hampton Department of Human Services (Foster Care), Virginia Beach Department of Human Services, Catholic Charities, York County of Social Services (Senior Care Program), Natasha House, Menchville House, Samaritan House, to name a few.

Research

Work with faculty on research and present at the Southern Organization for Human Services conference and other conferences.

Guest Speakers

Meet recruiters, alumni, and professionals working in the field.

Service Learning Activities

Participate in regional or international active learning experiences that may include presentations from community partners, tour of agency, and community service project for clients, such as visiting the Goodwill, Judeo-Christian Outreach Center, Bermuda College, Social Service Agencies in Bermuda, Cuba, etc.,

Job-Ready Prep

Learn essential human services skills such as interviewing, assessment, evaluation, intervention, referral, care coordination, goal setting, group facilitation, writing/documentation, and presenting.
What can you do with an undergraduate human services degree?
Most graduates find entry-level human services positions in profit, not-for-profit and government organizations.
What are the top human services degree jobs?
| Career | Growth | Salary |
| --- | --- | --- |
| Caseworker | 12% (Faster than average) | $51,760 per year $24.88 per hour |
| Substance Abuse Counselor | 23% (Much faster than average) | $47,660 per year $22.91 per hour |
| Community Outreach Manger | 15% (Faster than average) | $69,600 per year $33.46 per hour |
From the Bureau of Labor Statistics, 2020.
Where are Saint Leo human services graduates now? 
Examples of positions held by recent graduates include:
Veteran's Employment Counselor, Department of Veterans Affairs (class of 2018),
Senior Family Case Manager, Haven House, ForKids (class of 2018),
Intake Specialist, Children Protection Services (class of 2018),
Disabled Veterans Outreach Program Specialist, Healthy Families (class of 2018)
College of Education & Social Services
Saint Leo University's College of Education and Social Services couples a transformative liberal arts tradition with highly specialized training in the education and social services fields. Through close faculty mentorships, practical field internships, and applied learning experiences, we prepare students for careers in education, social work, criminal justice, and human services. Our faculty remain active in their respective fields as researchers and practitioners, giving students close access to a wealth of real-world knowledge and experience.

With the ever-changing needs of today's students, we provide flexible degree programs. These include programs at University Campus and education centers with evening and weekend options, as well as online offerings. These degree programs are grooming the next generation of educators and social service specialists—a new breed of professionals with the talent and resolve to make a difference in the world.
"What if, two years ago, I could have seen my future? What if that opportunity allowed a peek at who I'd become after completing Saint Leo's Creative Writing MA Program? What would I tell myself? Well, self—indubitably, you made the right choice! The tools in your writer's toolbox were obtained from a team of well-versed faculty, like-minded peers, several residency programs, assignments, and academic reviews. Creative Writing MA graduate, you made the right choice."

Violetta Deloatch-Woods (Fiction, 2023)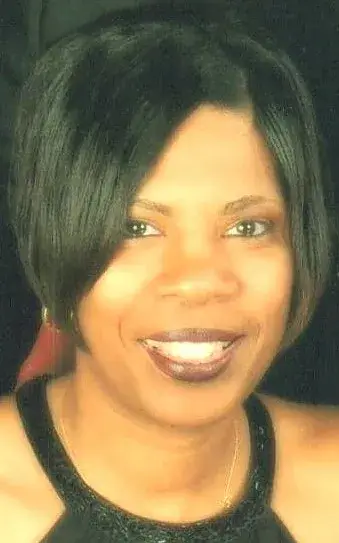 "Pursuing my MA at Saint Leo was the scariest decision I ever made; it also turned out to be one of the best. I have grown exponentially within this community of honest and talented writers, and I couldn't have asked for better peers."

Derora Williams (Poetry, 2023)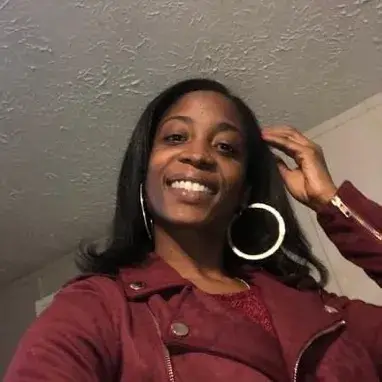 "Saint Leo's Creative Writing MA program genuinely changed my life for the better. I learned so much about myself as a reader, writer, and human being with every assignment, and I was constantly challenged to grow outside of my comfort zone. My professors and peers were always there to celebrate achievements and overcome obstacles, making the program feel like my second family. I wouldn't be the person I am today without Saint Leo."

Emmett Ferree (Poetry, 2023)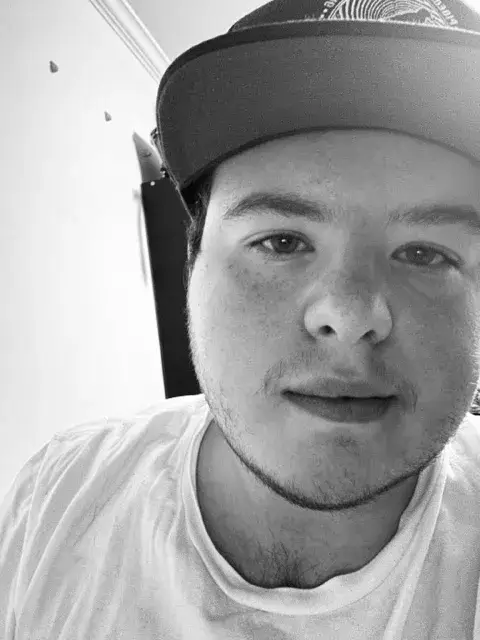 "Saint Leo's Creative Writing MA program helped me immensely as a reader and a writer. Learning to read not only what is in a story, but paying careful attention to how it's written, is just one of the memorable gifts I received from this program's helpful faculty and encouraging environment."

Janna Correa, (Fiction, 2022)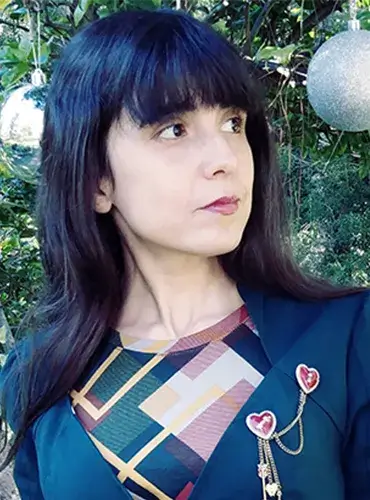 This program allows growth as a writer and as a person. The experience was absurdly personal. Absurd because of the organic evolution fostered by its leadership and absurd because of the personal touches from the instructors. Why expect that? St. Leo is invested in its students. You get more than you bargained for.

Jimmy Sutman, (Poetry, 2022)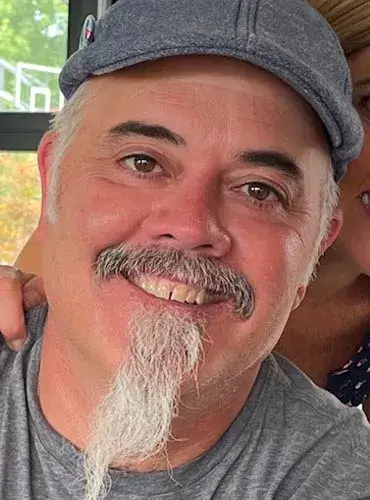 It can be intimidating to go back to school after decades of being in the workforce. But as a non-traditional student, I felt nothing but a warm welcome from Saint Leo faculty and my classmates. I started my first semester at another university and wasn't happy. I transferred to Saint Leo and learned more than I could have ever imagined in this program. Best decision I ever made. Thanks to my studies there, I'm getting ready to release my first book at the end of this year!

Lisa Moody, (Nonfiction, 2021)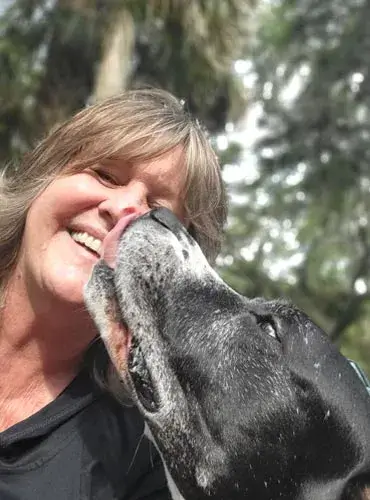 Accreditation
Saint Leo University is accredited by the Southern Association of Colleges and Schools Commission on Colleges to award associate, bachelor's, master's, specialist, and doctoral degrees.
Want to learn more?
Let's hear all about it! Contact Us
33701 County Road 52,
St. Leo, FL 33574
Toll Free: 8776222009
Campus: (352) 588-8200